The Indonesian music industry has never been the same since the 'Black October' 1 incident in 2011. Even though the channel for ringback tone subscription is now back open, a lot of users are not too keen to go back and use it again because of a lack of trust. And that's a big issue because a huge portion of music artists' income in Indonesia came from ringback tones.
One particular startup who's looking to solve that problem is Maxitech Indonesia with its product called MeTunes. MeTunes is an Indonesian music store app that can be used on both feature phones and Android smartphones. We talked with Maxitech business development director Leonard Tan about how MeTunes can be the answer to the music industry's problem.
Monetizing the music
I'd say that MeTunes is somewhat similar to Spotify. You can browse music, download them inside the app, and play them offline for free. That is awesome. Currently there are 4,000 songs available on the app from music label Nagaswara. Leonard says that they are in talks to bring more music labels into the app.
There are other features on MeTunes too like song lyrics, artist wallpapers, and ringback tone downloads. The team earns money in different ways from the feature phone and smartphone versions.
On feature phones, users can pay IDR 1,000 ($0.10) for one day use of the app, or pay IDR 2,500 ($0.25) for weekly usage. Whereas on smartphones, users need to pay IDR 1,000 ($0.10) for each ringback tone that they want to download. In future, there will be more wallpapers made available on the smartphone version, and the team will start charging users IDR 1,000 ($0.10) for each download. MeTunes on smartphones also offers music videos.
Carrier billing is key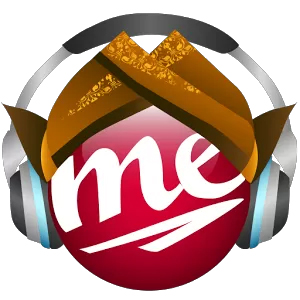 One of the reason why iTunes is not yet the answer to the Indonesian music industry problem is its requirement to use credit cards for purchases. That means it cannot reach the majority of Indonesian people who don't have credit cards yet. Furthermore it is a hassle to sign up for an account to buy music.
MeTunes takes both barriers away as users can make purchases via carrier billing. It can already be done using all GSM carriers in Indonesia. Maxitech is in talks with CDMA telcos like Smartfren to enable that same feature on more carriers in Indonesia. There's also no need to register an account to buy music on MeTunes.
Pre-installation on multiple phone vendors
Another aspect that Leonard talked about is marketing the product. To help build more exposure for MeTunes, Maxitech is exploring the option of pre-installing the app on multiple local mobile phone vendors in Indonesia.
Right now MeTunes is preinstalled on local phone brands like SPC, IMO, Nexcom, Zuper, IT Mobile, and iCherry. These are brands that are not that well known in the capital city of Jakarta, but they sell quite a number of phones in rural areas. SPC Mobile for example, was able to sell one million phones last year.
Looking at the fact of how social Indonesian web users are, the team is planning to integrate a chat feature inside the app too. This will enable users to find new friends, chat with them, and share their music inside. This feature is an integration of Maxitech's other product, the messaging app MeChat to MeTunes, and it will be rolled out in the near future.
MeTunes has been available for a few months, and it has accrued 100,000 monthly active users so far. You can give the app a try by downloading its Android version here.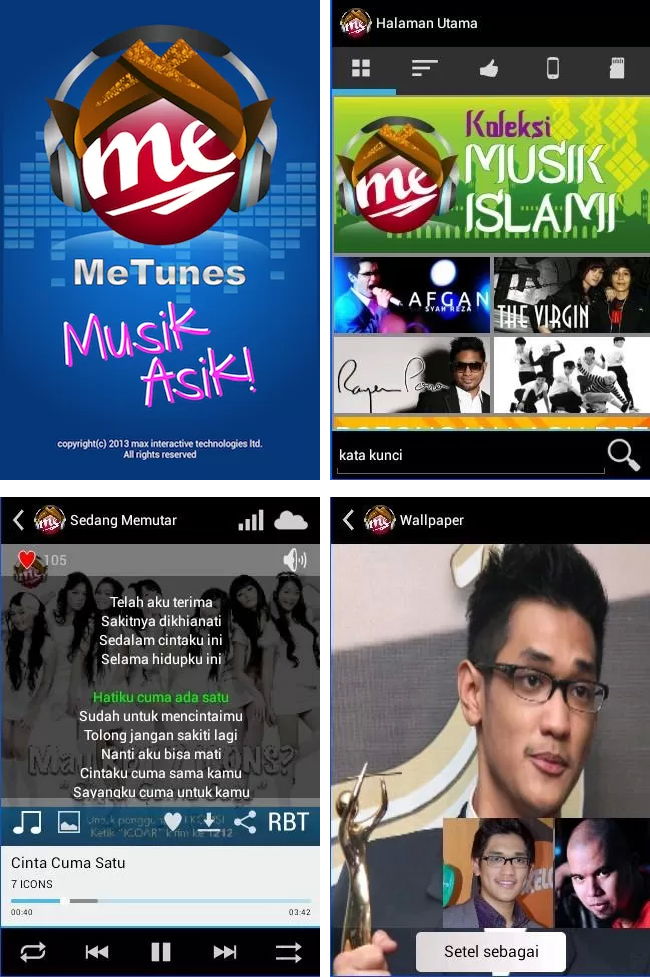 (Editing by Steven Millward and Anh-Minh Do)
---
Black October was when the government stopped all ringback tone subscription services in Indonesia. This was done because there were lots of cases of misuse of that service, such as users who couldn't opt out from the paid subscriptions.