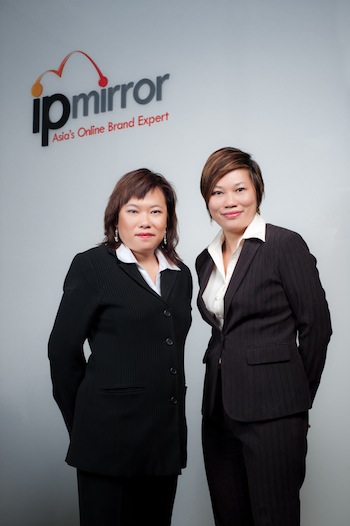 Janna Lam is the founder of IP Mirror, a Singapore company which was established in 2000. After speaking with her, I'm impressed with her nonchalant attitude toward getting her hands dirty, doing the real work, and how she started up and grew IP Mirror into what it is today. All of which with no funding. Since Janna was a child, she showed an innate interest in knowing how things work. That continued during high school, where she was the kind of girl who would buy parts to assemble her own computer. Later she studied finance.
IP Mirror helps businesses with online domain registration and brand protection. In short, it is similar to GoDaddy in the US. On top of all that, IP Mirror also offers domain protection and can even help retrieve lost domains due to hijackings, lapsed renewals, or brand infringement issues. It has received 121 accreditations across the world and been appointed as an official registrar by many countries for country code domains. To date, it has more than 50,000 clients and manages over 100,000 domains. IP Mirror currently employs more than 40 staff, mostly in Asia where IP Mirror specializes. Janna tells me:
Our staff are mostly based in Asia. The main reason is that we want to be strong in Asia. We branded ourselves as the Asia online brand expert as we can help overcome languages barriers such as Japanese, Korean, Chinese, Bahasa Indonesia. We have all kind of staff in our office. Sometimes, people call us a United Nation.
How it all started
Janna started IP Mirror with her sister, Tessa, after they graduated from university. Coming from a poor Chinese family, Janna and Tessa were instilled with valuable principles of being highly independent, hard-working, humble, and keeping a keen eye on finances.
I studied university in Japan. As my family was very poor then, I had to self-finance for the tuition fees and the living costs. I would study very hard to get scholarships so that I need to pay less tuition fees. And on weekends I would work to pay the bills.

We started in 2000. At that time, we were working with overseas customers who want to register domain names in Asia. We help these customers to do it as during that time, Asia is like a mystical region; no one knows how to get things done here. So naturally, when you can speak English and they can understand you, it's an advantage. Initially, we were doing a lot of domains in China, Malaysia and Singapore. The domains that we handled are the very local ones where the US and Europeans were issues getting them. We came into the limelight in 2002 when Singapore appointed an official registrar. IP Mirror was one of the first to be accredited as a registrar. That's how people started to know us.
In 2005, IP Mirror was accredited by ICANN, the highest level of recognition for registrars. Janna remembered this accreditation fondly. IP Mirror is the first in Singapore to be accredited by ICANN. The team toiled more than nine months to fulfill all its stringent criteria.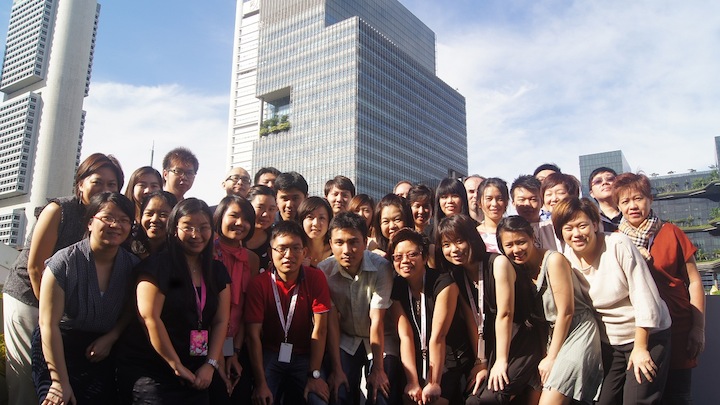 Difficult moments
Janna's success in the domain registrar industry did not come easy. She mentioned in her early days she slept just three to four hours per day-many times on the couch she worked on. Besides the toil, she was under the pressure to perform. The starting capital of $150,000 was borrowed from close relatives, and expectations were high.
But among the many problems Janna faced, she says disagreements within the team are the toughest:
The other hardest moment we had was when the team has disagreements among partners. It happens in business. It is the hardest part because we put trust and faith when we work with people. And when the partners fail you and did not do their part, it strains the partnership and spoils friendships. This is a sad thing.

For me, I won't let the finance issue affect the business. Being finance trained, I'm very cautious with cash-flow. When we decide on doing something, we will have allocated a budget and make sure we have the money before we move in. We don't want to be too ambitious to do too many things at one time. I'm very cautious in this aspect as we are still self-financed, without big investors backing us. So far, we have not asked for such an injection. In future, if we want to do something big, we will. Money is not everything, we value relationships more than money.
Janna concludes with her advice for young entrepreneurs:
Be honest, sincere, and hardworking. When you are honest and sincere, people can feel it. It's not a bed of roses when you run your own business. You always have a lot of problems but there's always some principles you need to keep to in order to be successful. After thirteen years, I'm still as hardworking as before. I work more than my staff. I want to lead by example as this will motivate the others to do likewise.