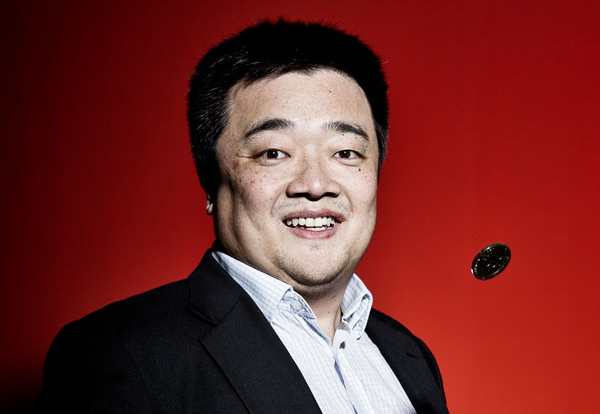 The Chinese government has done just about everything it can short of an outright ban to mitigate Bitcoin use in China.
Leading the charge against the cryptocurrency is the country's central bank. Last we checked, the People's Bank of China (PBoC) was rallying banks and third-party payment providers to prevent funds from flowing to bitcoin exchanges. That includes vouchers, which are sort of like virtual gift cards that can be exchanged for bitcoins.
But despite everything that Chinese officials have thrown at it, BTC China CEO Bobby Lee says Bitcoin is still alive and moving forward.
"Bitcoin is not illegal in China," says the founder of one of the country's biggest exchanges for buying, selling, and storing bitcoins. And he's right. Even though the PBoC has done everything within its power to dissuade businesses and individuals from using bitcoins, there's still no law on the books saying it's banned.
Even though the exchanges themselves can't sell them, vouchers are still a viable means to get bitcoins. You just have to know where to look. Most come from individual resellers, and the transaction is often organized via popular messaging service QQ. This is much more difficult for banks to crack down on, says Lee.
A handful of Bitcoin ATMs are scattered in some of China's major cities as well. BTC China set up the first one in Shanghai in April, and US-based Robocoin put one in the middle of Beijing. Lee says that the government classified bitcoins as virtual objects, not currency, so ATMs can legally function like one-way vending machines.
The PBoC has discouraged merchants from accepting bitcoins as well, but Lee calls this "a bit counter-intuitive."
"They [PBoC] expressed an opinion that merchants are not allowed to accept bitcoins," he says, but points out that the PBoC has no authority over merchants. Even if it did, he says using bitcoins is legally the same as bartering goods, since, as mentioned before, bitcoins are officially considered goods, not currency.
Even though we haven't heard much out of the Chinese bitcoin community as of late, Lee says he doesn't see enthusiasm waning. The number of salons, meetups, and other events has remained steady or even increased, though "the press has been discouraged from covering Bitcoin," Lee says.
He says 2014 is turning out to be a strong year for investment in Bitcoin businesses. "Bitcoin is not easy," he says, but maintains the challenges that Bitcoin faces in China right now are only temporary. He wouldn't disclose who in the government he gets information from. Lee does admit, however, that most Bitcoin enthusiasts in China are still speculative investors, and there are very few real-world products and services that users can spend their bitcoins on.
See: China's bitcoin users get a slick new trading and wallet app
Lee's confidence shows through in his business plan, which remains almost entirely focused on the domestic market. Whereas rival exchange OkCoin is aiming at Greater China and beyond, he says BTC China has no immediate international plans.