Update April 25, 2014 @20:45 – China Merchants Bank has issued an official notice that it will prohibit the use of bank accounts under its control for all Bitcoin transactions, including vouchers and recharge codes. OkCoin, BTC China, and Huobi all use China Merchants Bank for transactions. Huobi has already closed its Merchant's Bank voucher account and switched to ICBC (big hat-tip to Rui Ma).
A Caixin report states the central bank has deployed fresh sanctions against the exchanges after the previous notice failed to disrupt trading. Bank of China officials met with other bank representatives and payment providers to make sure indirect bitcoin transactions are halted, mainly referring to vouchers. The less-used cash recharge function must also be stopped, according to the article.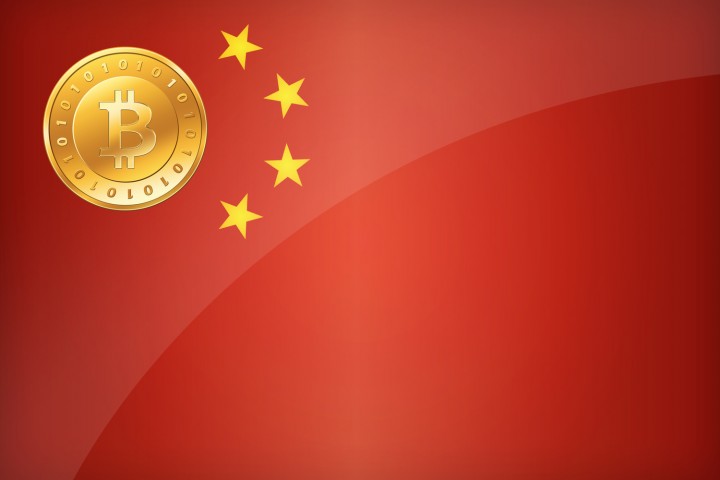 Original article begins here.
Last week, China's bitcoin exchanges received formal notice from their respective banks that all funds must be removed from their bank accounts before April 15 or else their assets would be frozen. Now that day has come, and despite the central bank's efforts, these exchanges are still up and running.
OKCoin and Huobi both report that their accounts at ICBC – the largest bank by capital in the country – have remained unaffected. China Agricultural Bank and China Merchant's Bank both sent out warnings to exchanges, but ICBC has apparently not. Huobi notes, "the degree of implementation of each bank's policy is not exactly the same […] so the bank will not necessarily stop all cooperation with Bitcoin trading platforms." This means that not every bank will necessarily comply with the central bank's request to freeze the exchanges' assets.
Huobi has stated it has already opened offshore accounts and an exchange for trading purposes, should the domestic situation go awry. Besides protecting funds from Chinese authorities, this also allows exchanges to open up trading to international customers.
China's first bitcoin ATMs
OKCoin and BTC China, both major exchanges in China, have made it clear they have international ambitions, and their new ATM offerings will play a large part in their expansion. OKCoin's is a physical ATM that will be showcased at the Global Bitcoin Summit in Beijing between May 10 and 15. Cryptocoins News notes it will be more like a vending machine than an ATM, as all transactions will be one-way. Users can buy bitcoins with fiat currency, but not the other way around.
BTC China today, meawhile, revealed both a physical ATM and a mobile virtual ATM for web and mobile. The web app lets anyone upload and sell bitcoins for cash in a wide range of major currencies. The catch is that the recipient of the bitcoins must be using BTC China's Picasso wallet. Until now, the only way a foreign currency could be deposited into a BTC China account was through vouchers. Unlike vouchers, this "soft" ATM works over long distances as well between people in different countries if the fiat funds are transferred by bank wire or some other intermediary.
It is instant and users can set a specific amount to buy or sell. It saves merchants the expense of buying a physical Bitcoin ATM, eliminates the need for QR codes, and requires fewer confirmations than a normal wallet-to-wallet transaction because everything is verified on BTC China's system. Last week, we also reported on the arrival of a similar native Android app called Bibao from lesser-known exchange Bihang.
See: Here's where all of Asia's Bitcoin ATMs are located
Can vouchers replace bank deposits?
ICBC could clamp down eventually, so vouchers are still a popular alternative method for buying and selling bitcoins through China's exchanges. Instead of buying bitcoins directly, a customer first purchases a sort of gift card that can be used to buy bitcoin at a certain exchange. This extra step creates a loophole for exchanges since they don't receive direct bank deposits, but some are concerned that the authorities won't simply turn a blind eye. Other users complain the voucher system is too complicated, unclear about who guarantees the escrow, and that it takes too long to complete the transaction.
All three major Chinese exchanges – BTC China, OKCoin, and Huobi – have started offering "recharge codes". These vouchers can be bought online for values ranging from RMB 100 to RMB 100,000 (US$16 to US$16,000), depending on the exchange. Vouchers can be exchanged for bitcoins or traded between users, although those not buying from authorized vendors should be wary of scams.
Each recharge code comes with a private and a public key, so security-wise, it works similar to encrypting and decrypting an email. The public key is used for transparency so anyone can see how much fiat currency is held in the code, while the private key is used for actual trading.
The voucher method bypasses banks that previously received the money through direct deposits or third-party payment systems like Tenpay and Yoopay. The exchanges hold the funds in escrow until the seller confirms receipt of payment.
It's clear that China's Bitcoin exchanges refuse to simply fall over and die, but the central bank is certainly making it much more difficult for them to survive. Vouchers and ATMs will serve as a lifeline until they manage to gain an international foothold, but these more complicated systems create a higher barrier to entry for new Chinese Bitcoiners. The prospect of rebuilding what was once the world's largest bitcoin market looks much more difficult, but not impossible.