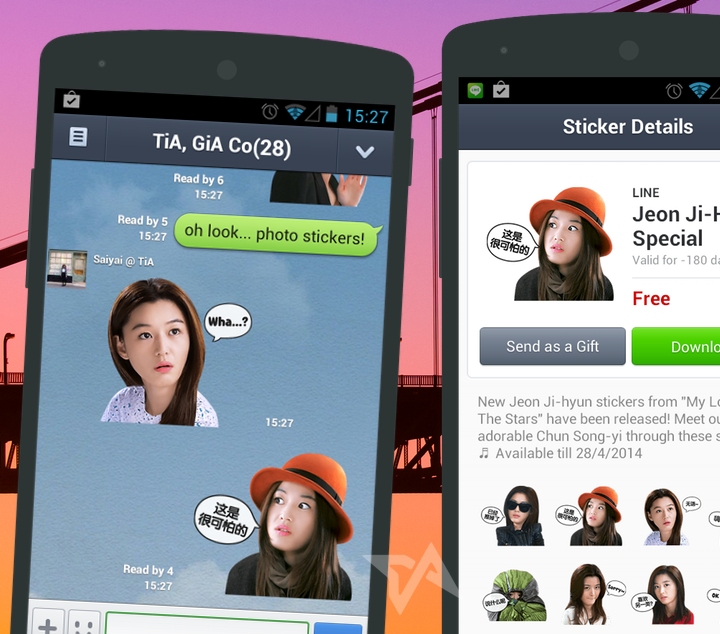 The company behind the messaging app Line has today revealed some financial figures for Q4 (October and December) and the whole of 2013. According to Line Corp, its Line business brought in JPY 12.2 billion – $120.3 million – in revenue for Q4; that brings the 2013 total revenue for the app to JPY 34.3 billion, which is $338.4 million.
Line's Q4 revenue figure is up 20 percent from Q3, and it's up an astounding 450 percent from the same period a year ago. It makes money from a mix of brand accounts, stickers/emoticons, and in-app social gaming purchases. That's why Line makes more money than any other non-game app in the world. Here's that vertiginous growth in one chart: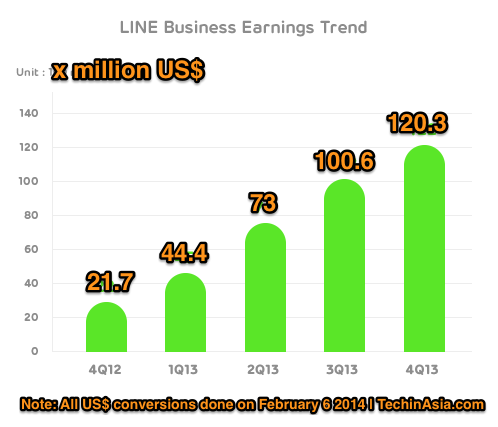 There's no word on profits for the app, which now has 340 million registered users around the world. The app has been busy expanding across Southeast Asia, India, Mexico, and South America in the past year – all of which required expensive marketing campaigns, including TV commercials.
Line Corp as a whole saw revenue figures of JPY 15.9 billion ($156.9 million) for Q4, and JPY 51.8 billion ($511 million) for 2013.
Line is battling older rivals such as WhatsApp and BBM around the world, as well as newer challengers that also hail from Asia, such as WeChat, Viber, and KakaoTalk.
(Editing by Paul Bischoff)