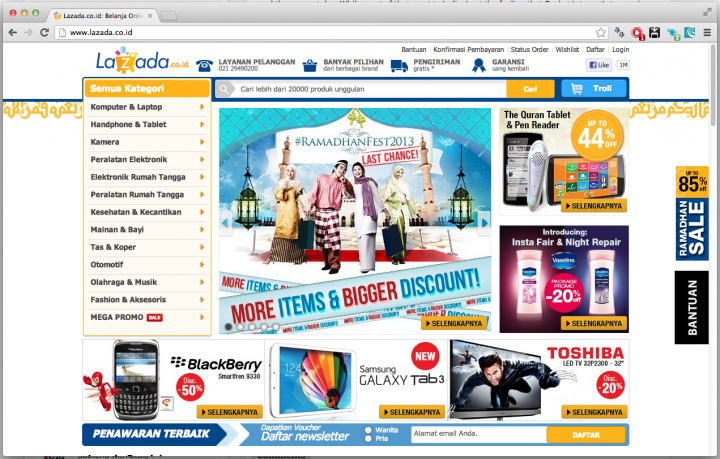 Lazada seems to share the same vision as Idblognetwork now that the Rocket Internet e-store is offering an advertising service for bloggers looking to monetize their blog. The new 'Marketing Affiliation Program' from Lazada is looking for bloggers as partners to feature Lazada banners in their blogs.
For every purchase that stems from clicking on these banners, bloggers will receive commission ranging from three to five percent of the sale. The system is called progressive commission. That is, the more sales generated from your blog the higher your commission will be. Three percent is the smallest cut given if you are able to generate 60 or fewer Lazada orders per month, raising to four percent for 61 to 120 orders, and five percent for generating over 120 orders per month. Lazada also uses cookies that will expire in 30 days to track the validity of the referral, so any purchase made 30 days following a click from the ads will still count as a sale generated by the partner.
The Lazada scheme is similar to that of Amazon's affiliate program, which has created plenty of success stories like one that you can read here, one of the blogger who has made over $50,000 from 2008 to 2009 with the program.
A relatively new presence in Asia, Lazada claims to be the largest online shopping destination in Southeast Asia with more than 12 million unique visitors in May 2013 compared to two million at the same time last year.
Lazada is not only targeting bloggers, and anyone who owns a website and wishes to monetize can also partner up with Lazada. If you are interested to join the program, you can sign up for free here (for the Indonesian version), and check out their presentation (PDF file) for more information.
(Editing by Anh-Minh Do and Steven Millward)