Chinese gaming company Papaya Mobile is trying something new with the launch of its first ever non-game app. It's a socially clued up scheduling app called Kiwi Calendar, which launches today on iOS. But rather than aiming at the Chinese market first, Kiwi Calendar is rolling out initially just to the US version of the Apple App Store.
The new app promises to help users balance work and play with useful labels, like you see in Gmail, to help you separate out and visualize your appointments. When it comes to your spare time, location-based listings will pop up to show what's on in your neighborhood. It connects, as an optional extra, to Facebook or LinkedIn.
The beta of the Kiwi Calendar web app opened in February, which should mean the service is polished and stable by now in readiness for the new iPhone app.
We gave the pre-release beta of the iOS app a run-through last week and liked what we saw. However, it connects only to Google Calendar; sadly there's no integration with iCloud for Apple's Calendar. Along with the useful labels, another strong point of the app is the powerful events page, which allows you to invite people via email or Facebook.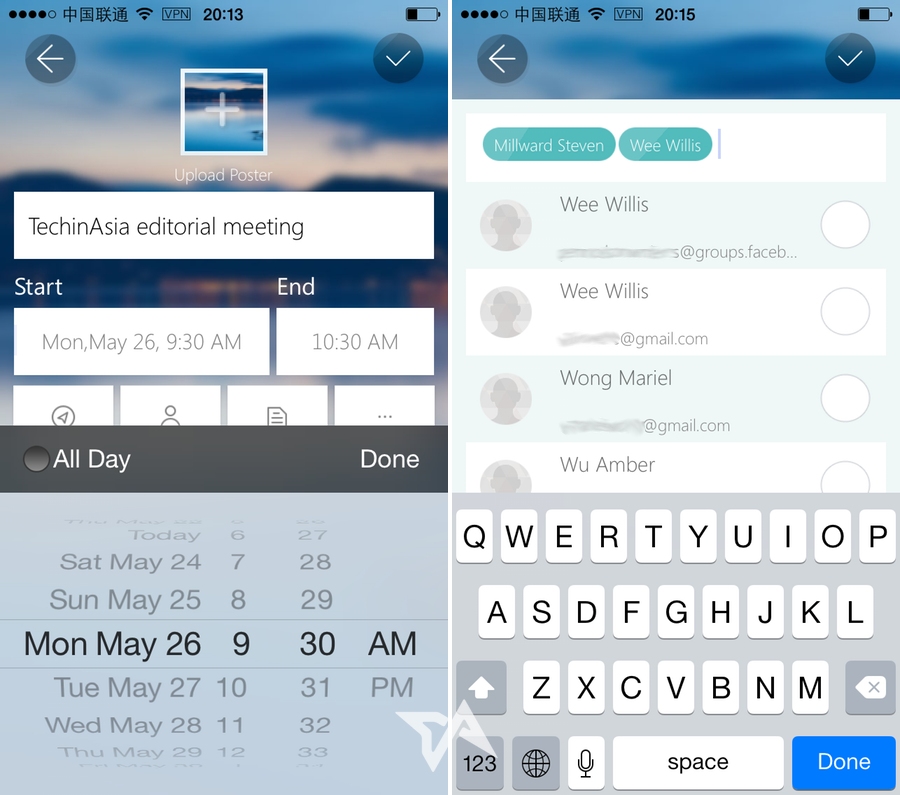 The color-coded labels work nicely within one calendar, as opposed to having to set up parallel separate calendars for such a purpose on Gcal or iCal: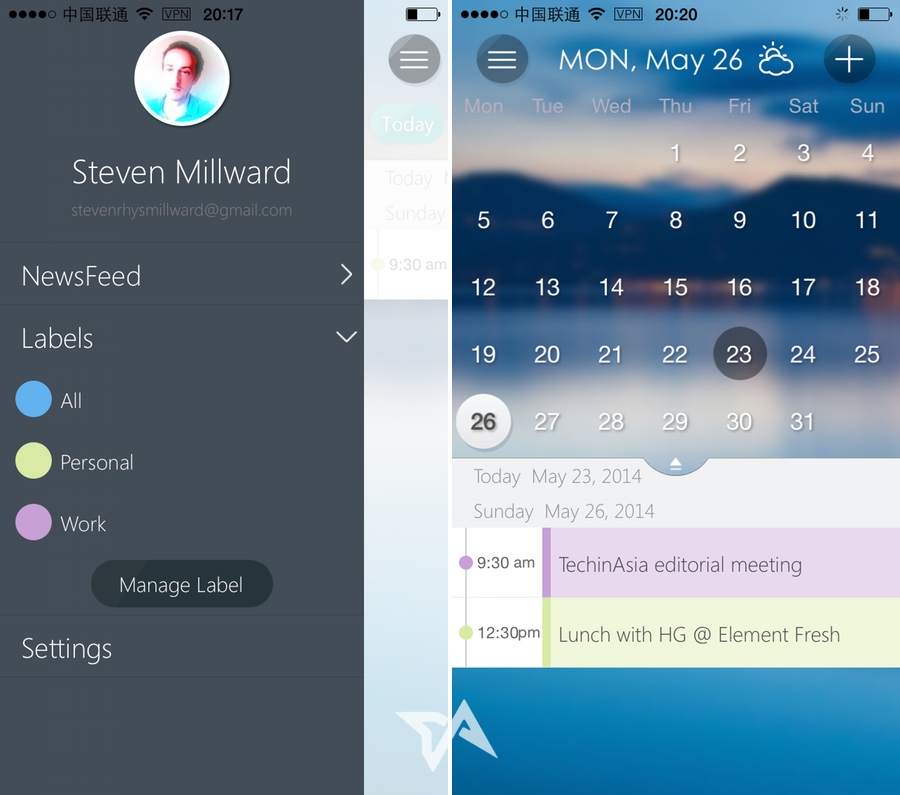 And this is what the nearby suggestions look like. But in our tests (using a VPN to pretend we're in California), this feature only showed up movies in theaters: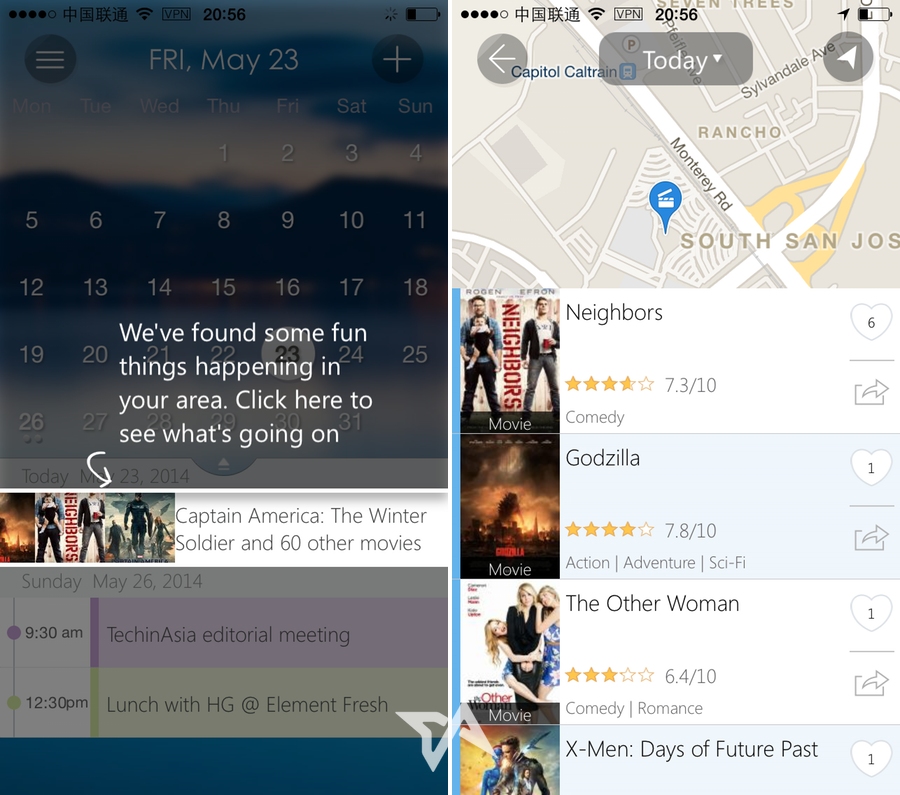 I'm usually against adding in social elements to important stuff I use – hence my reaction against Google Calendar and many other Google services once G+ started interfering in things – but Kiwi Calendar offers enough genuinely useful extras over iOS' built-in Calendar app to make it worth a shot.
See: 5 tweaks to boost productivity levels in your startup office
Smarter apps
Papaya Mobile is probably best know for its mobile social gaming platform or its AppFlood service for developers to monetize their apps. This new app is quite a departure. Shen Si, the founder and CEO of Papaya Mobile, explains to Tech in Asia how this free app can be a new business for the company:
The iOS app is completely free to use, but of course startups have to think about monetizing eventually. The app is a great channel for delivering intelligent recommendations of events, and other activities to start – for instance we recommend music concerts and movies when the user has time – but we'll be recommending other local activities in the near future. At the same time, promoters may be able to pay to promote their events to users locally.
Papaya Mobile is based in Beijing but has offices in San Francisco and London. That means the company, which started up in 2008, is no stranger to the US market. The Kiwi Calendar app will launch in other markets in due course – including in China. Shen says:
We do have plans for a Chinese version in the future, although it's too early to say when a Chinese version will launch. But we're aware that when the Chinese version has been developed, it won't just provide Chinese language support. Because Chinese users use calendars slightly differently than calendar users would use mobile calendars in the West, we'll be localizing the Chinese version beyond translations.
Shen – one of China's top female tech entrepreneurs – says that Kiwi Calendar is the only app that Papaya has plans for right now, but we get the feeling that this could be the start of a suite of smart apps. She envisages this kind of utility app getting smarter, which creates a lot of scope for new elements. "We're betting that [this] generation of apps are shifting toward benefiting the well-being of users, whether that means simply getting them out the door, or enjoying activities with friends. So we're focused on building Kiwi Calendar to achieve just this."
Kiwi Calendar is free for iOS.