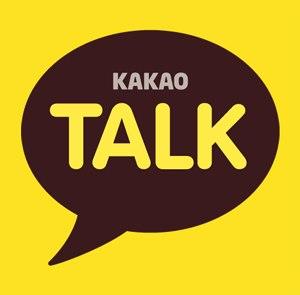 Korea-made chat app KakaoTalk today launched sets of Korean pop star emoticons that are localized for users in Indonesia. The animated text on these emoticons come in English and Indonesian. With this move, Indonesia becomes the third country after Japan and South Korea to get the popular K-pop star emoticons with localized language.
As with rival messaging app Line, these kinds of sticker packs are an important way to monetize the social service. There are five K-pop emoticon sets (pictured below) available as in-app purchases in KakaoTalk's Android app: Girls Generation, KARA, SHINee, Rainbow, and Yoo Seung Ho. Each of them will cost IDR 3,300 (34 US cents) and Indonesian fans of Korean music can buy them via Telkomsel's carrier billing. While the new sticker packs are not yet available within the KakaoTalk iOS app, they can still receive and use the emoticons given by their Android-using friends through the app's gifting feature. As with the Christmas stickers, I don't think Windows Phone and Blackberry users can use or even receive the localized K-pop stickers at the moment.
A KakaoTalk representative commented on this latest news:
Indonesia is one of the most rapidly growing markets for us, reaching a record-high message volume on 17th January 2013 when there was a flooding disaster in Jakarta. We hope the emoticon addition helps further enrich Indonesian users' experience with KakaoTalk.
Indonesian users also have a chance to get the emoticons for free by liking or following KakaoTalk's social pages and helping share the news there in the next four days.
Check out the new emoticons: