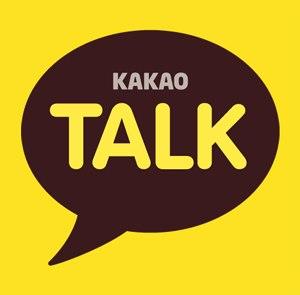 Korean-made chat app KakaoTalk is keeping quite busy this Christmas holiday, introducing two new features on its app: a carrier billing partnership with Indonesian telco Telkomsel and Christmas-themed digital items for iOS and Android. KakaoTalk's global business development VP Yujin Sohn commented on the importance of the Telkomsel partnership:
Indonesia is one of our key markets and it has a huge potential. Now with the collaboration with the biggest telco in the country, I believe it will not only help our users to feel more convenient when they enjoy KakaoTalk but also help us create a new digital economy on our platform.
The Telkomsel's carrier billing partnership applies for KakaoTalk's iOS and Android users in the country. Those users can now purchase digital items such as stickers, emoticons, and themes with their Telkomsel phone credits.
The chat app plans to add more localized premium digital content by working with more Indonesian artists in the near future. We already know that KakaoTalk is working together with Indonesian artist Vidi Aldiano for its Plus Friend feature. The company has also just set up its Indonesian Twitter account @KakaoTalkINA last week to better cater to local users.
This is not the first cooperation KakaoTalk has set up with Telkomsel; other examples are KakaoTalk's being part of BBM-like package deals for third party chat apps – the Telkomsel's Opera Mini package and the Chat and Share package. KakaoTalk is also included in another Indonesian telco Axis' Gaul package.
HO HO HO Merry Christmas
While the aforementioned Christmas-themed digital items can be accessed for free on iOS and Android, the same cannot be said for the Windows Phone and Blackberry platforms. Not only can the two platforms not send the Christmas digital items, they also cannot receive any. When a friend of mine tried sending a Christmas sticker to my Windows Phone handset, it said "this type of message is not supported."
The company believes that the Christmas-themed digital items will be able to merry up the bulk of holiday greeting messages sent during the Christmas and New Year's Eve holidays. KakaoTalk also released a Christmas sound emoticon (pictured above, left), which the company calls the first product of its kind in the hot chat app scene.
Anyway, merry Christmas guys!