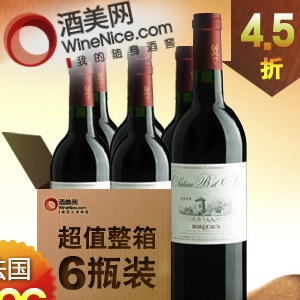 Yes, this is the third bit of news for a China-based wine e-commerce site in as many days. This time it's the turn of WineNice to count some cash as it wraps up series B funding thought to be worth over RMB 100 million (US$15.8 million). No financial details have been given, but CEO Lu Yide, teased the investment news a few months ago and also mentioned that exact figure.
Rumors in the industry suggest, however, that the funding is led by the N M Rothschild Group, the investment arm of the centuries-old Rothschild family empire that also runs Château Mouton Rothschild and Château Lafite. That's because WineNice has suggested that it'll reveal its source of funds at a Rothschild event in China on the evening of December 10th.
WineNice's funding will be used to to build up both its online B2C infrastructure and its offline "experience stores" that now number just over a 100 across China.
The site started in 2008, one of the pioneers of premium wine e-tailing in China. WineNice saw RMB 150 million ($23.7 million) in sales revenue last year, and aims for this to grow to RMB 1 billion ($158 million) in revenue within two to three years.
Earlier this week we saw WangJiu launch as a high-end rival to WineNice (and others like Jiuxian and YesMyWine), and Vinehoo raised a more modest round of funding.
[Source: QQ Finance – article in Chinese]