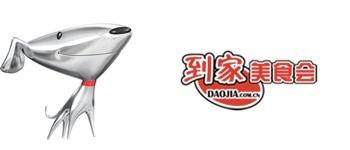 Chinese online food ordering platform Daojia announced today the completion of its series C financing, with Morningside Ventures and B2C e-commerce site Jingdong (formerly 360Buy) as the primary investors. In its press release, Daojia cites iResearch data projecting that China's online-to-offline market will have 300 million customers in 2015, which theoretically would put Daojia in a strong position since people like eating, and Daojia already delivers food from nearly 2,000 restaurants.
The downside is that the company currently only serves Beijing and Shanghai. If it doesn't expand, there's no way it will have access to anything close to a 300 million person market, considering the total population of both of those cities is barely above 40 million. Of course, the influx of funds should be a boon to any expansion plans Daojia may have, but this sort of business isn't easy to scale. It's possible Daojia plans to stay focused on Beijing and Shanghai on the assumption that those markets will likely be among the fastest-growing in China when it comes to embracing buying food online.
From Jingdong's perspective, the investment seems to make a lot of sense. E-commerce is right in its wheelhouse, so Jingdong should be able to boost Daojia's value by helping on the technical side of things (its website could definitely use a makeover). And Daojia gives Jingdong a window into the online-to-offline market, which is expected to grow quite quickly over the next few years.