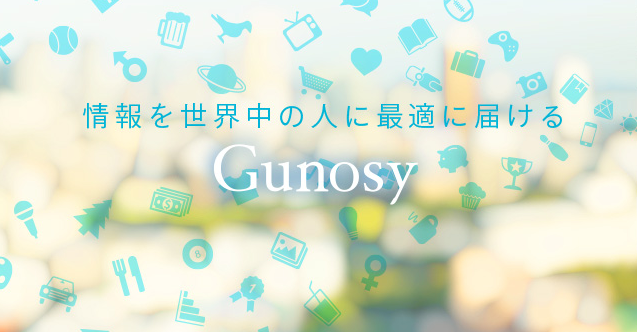 KDDI, Japan's third largest carrier by subscriber base behind Docomo and SoftBank, is betting on the success of news curation app Gunosy. The telco announced a 1.2 billion yen (US$11.8 million) funding round today – after already providing US$12 million in March to fund a Gunosy television advertisement campaign. According to The Bridge, JAFCO and B Dash Ventures joined KDDI for the latest investment.
Gunosy, which claims to help readers process the day's top news in just three minutes, is the second most popular news app on both the Japanese App Store and Google Play. It has been downloaded more than three million times since launching in January 2013. The company is aiming for 100 million global downloads within the next three years and rolled out UK and US versions of the app over the last couple months.
Domestically, Gunosy faces competition from Pulse-esque SmartNews (which had more than two million active users in February), Kamelio (which landed half a million dollars from Global Brain in March), and Antenna. Antenna boasts three million active users and recently covered Tokyo's subway cars with print ads featuring popular model and TV personality Rola.
See: Hulu founding CTO and Flipboard CTO Eric Feng: Don't listen to your investors, never stop recruiting
Overseas, Gunosy will surely struggle against the news app behemoth that is Flipboard. The service has more than 100 million users since December 2013 and offers 14 languages – including Japanese.
(Source: The Bridge)