This article is republished with permission from The Bridge, which covers Japan's startup scene in English and Japanese.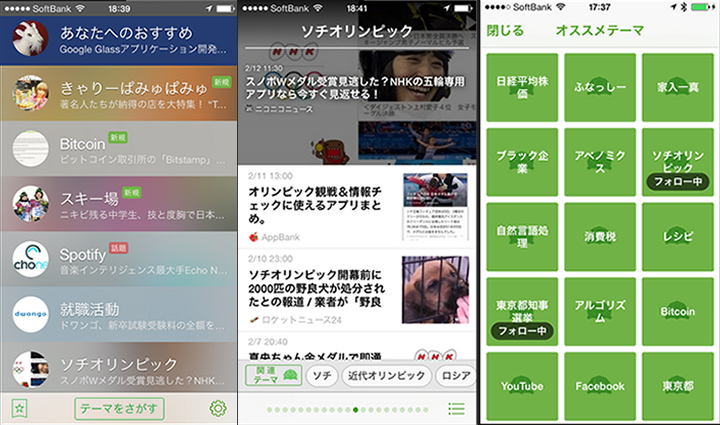 Tokyo-based Shiroyagi Corporation recently launched a news curation app called Kamelio. Just last week the startup announced that it has raised about JPY 50 million ($490,000) from Japanese investment firm Global Brain. The money comes from a $150 million fund managed by Global Brain but primarily invested in by the country's state-run investment company, Innovation Network Corporation of Japan.
Shiroyagi's co-representative director Yoshi Watanabe elaborated how his team will improve the app:
We're currently an eight-person team. In order to build up a solid user base, we'll keep focusing on improving the interface of our app for the time being, improvising the algorithm on our 'follow' engine and speeding up back-end data processing.
Kamelio has adopted a new concept that differs slightly from conventional news curation apps. While many apps present selected articles based on what articles are trending on social media or which media you subscribe to, Kamelio picks up articles based on topics you are likely to be interested in using a bespoke algorithm to go beyond the keywords you've entered in your preferences. Besides news, users can follow specific industries, artists and entertainment, and sports.
As the team is comprised of technology experts, they expect to attract potential co-workers by opening their growth hack knowledge to the public.
Kamelio is available on iOS.
(Editing by Paul Bischoff)