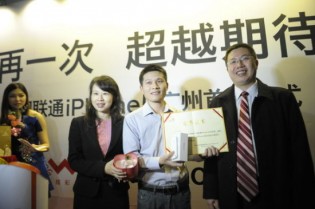 In the early hours of the morning today, the first official iPhone 5s went on sale in China. Unsurprisingly, the devices are reportedly selling well, and unlike the last time Apple launched a mobile phone in China, there doesn't appear to have been any violence yet. The photo you see at right is of the first person to buy an iPhone 5 with China Unicom contract in Guangzhou just after midnight this morning.
If you're not interested in the iPhone, today might be a good day to take a break from Chinese tech sites. As of 5 AM, here's what Sina Tech's mobile news portal's domestic news section looks like. You don't need to be able to read Chinese to figure out the theme here: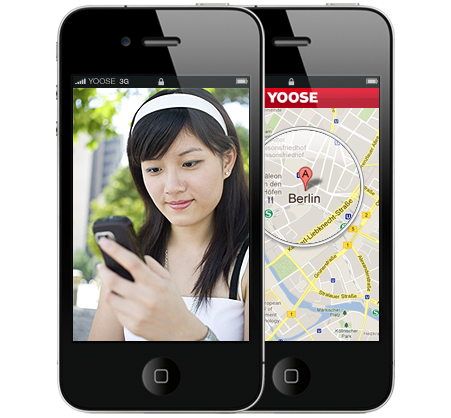 Interestingly, although China Telecom and China Unicom hosted midnight launches at various locations across the city, the phone actually isn't available directly from Apple yet, as Apple Stores are closed and the company's China website won't begin selling the handsets until 7 A.M.
Of course, for plenty of Chinese Apple fans, the iPhone 5 is old news, as gray-market imports from the US and Hong Kong have been available in China for months already. The release of the official version should knock gray market import prices down a peg or two, but importers will still be able to sell them at a profit because the taxes China levies on the official version still makes it cheaper to purchase in Hong Kong or the US than it is in China.
[Image via Sina Tech]