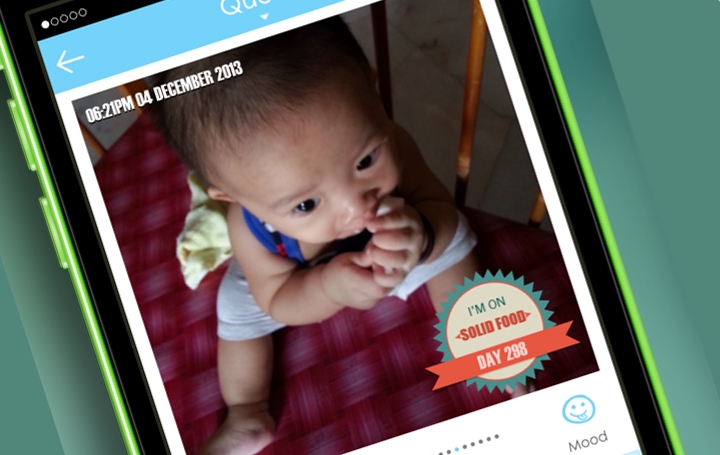 Lots of new parents want to share images of their bundle of joy, but Facebook can feel unsafe, and photo albums are so 20th-century. That's why there are a lot of baby photo apps out there. One of these is InstaB, which is a mix of Instagram and Path for chronicling the sprouting of your little sprog.
InstaB is a mix of social and photo-tweaking, with some nice semi-automated picture overlays that will be familiar to anyone who's used apps like InstaWeather or StoryCam. But instead of showing you the weather, the cutesy overlays show things like the date, the baby's mood, and his/her age in days. It looks like this: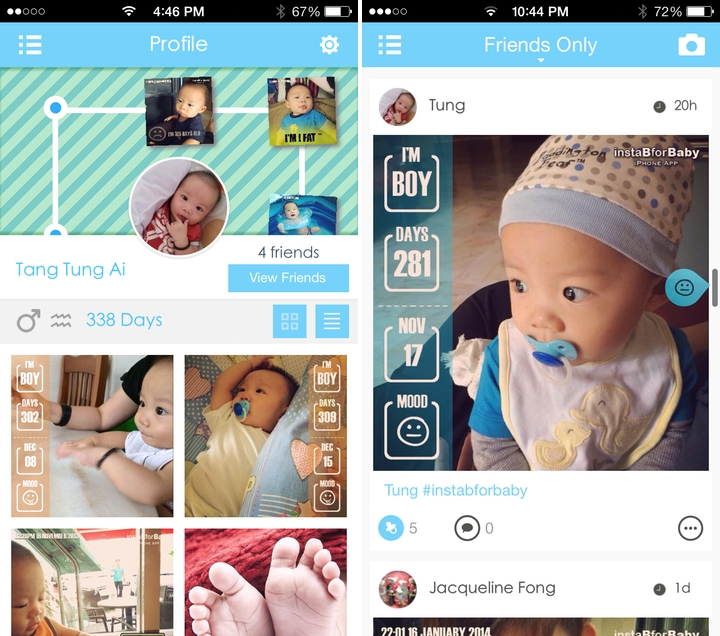 More stickers = more cuteness
The InstaB app has also borrowed a trick from messaging apps like Line in incorporating large stickers. There's even a sticker store from which you can buy and download extras. The entire app is free to download, but has some other in-app purchases to access some features. For example, it costs $0.99 to unlock the baby achievement badges within the app.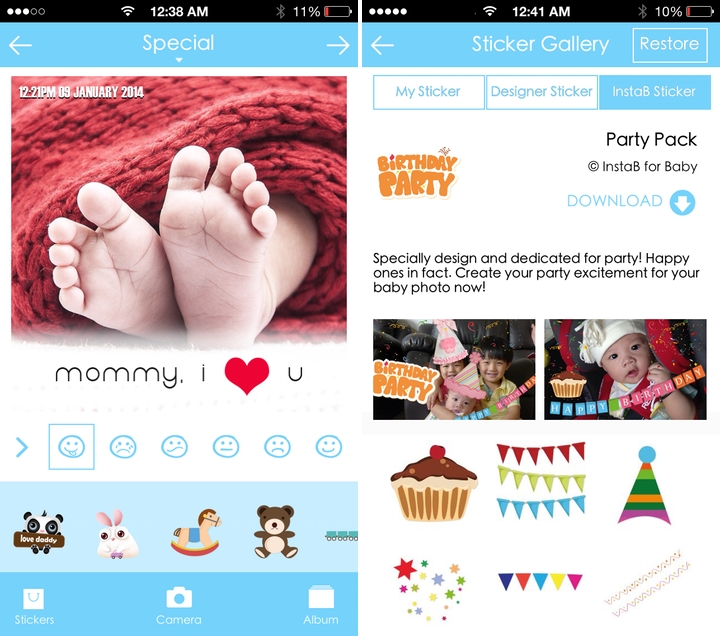 Tang Tung Ai is the CEO and co-founder of the Malaysian startup behind InstaB, which is called StrongByte. He explains that the app has 16,000 active users so far. After first launching in March 2013, the app has just undergone a huge revamp that looks gorgeous in iOS 7. There's an Android app too, but that has yet to get a make-over.
The InstaB team currently consists of three people. The startup has received an undisclosed amount of funding from Malaysia-based accelerator 1337 Ventures.
InstaB lets its users share photos to other social networks, so you can still use the app and occasionally fire off some of your kid's latest cuteness to Facebook or Instagram.
Prepping printing
Tang Tung Ai says that InstaB is working on launching a physical photobook service called BabyMag that gives parents the chance to make old-school albums out of their app entries. The startup is still working on local printing partners for that.
There are many baby-oriented photo apps out there, but none that we've looked at before have such cute photo overlays. Indeed, nearly every app takes a slightly different approach: Tinybeans lets you create a profile page for each child; Daiby encourages you to take a photo of your kid each day; and Kaixin Baby incorporates optional video and voice notes. Of course, there are also a number of such apps made outside of Asia for a global audience.
Grab InstaB for iOS or for Android.
(Editing by Josh Horwitz)