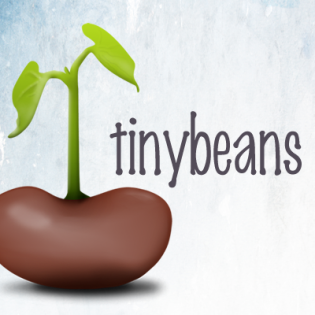 Sydney-based startup, Tinybeans, is an online family journal for busy parents to create and record moments of their children's lives in calender format. There will be profiles created for each child, so when family pictures are being added, users can tag each child individually. Users can also share the account, inviting family and friends to browse through the album on the Tinybeans website. It removes clutter from popular social networking sites, only sharing really significant moments which are Facebook-worthy.
Tinybeans was initially a hobby started by CEO and co-founder Stephen O'Young three years back, but only in the recent nine months the team was assembled to develop the website and iPhone app. The online journal was created out of Stephen's experience of having children with speech delays and being too busy to create a journal for his eldest two sons. Sarah-Jane Kurtini, CMO and co-founder, tells us more:
When Stephen's eldest son had speech delays in his early years, Stephen struggled to find information about speech development and a way to get a holistic view of his son's progress. It became hard to know what to do help so Stephen created Tinybeans as a simple and easy guide for parents relating to young children's development.

Around the same time, his third son was born. Stephen had always been jealous of the blog that Dave (our CTO) and his wife kept for their two daughters and resolved to find a easy way to capture his new baby's life. He created an app to store the daily pictures he took of his children with his camera phone and shared it with friends and family.

These two ideas together evolved into the Tinybeans you see today: an engaging and fun way to record and share children's lives and development.
When I first met the Tinybeans team at Pushstart demo day, it also placed emphasis on Asian countries for its expansion plans during its pitch. On this, Sarah-Jane elaborates:
We are actively looking for partners that can take Tinybeans into the Asian countries. The Asian market is much bigger than Australia so it's naturally more attractive. Add to that their culture of placing heavy emphasis on their children's development and we believe Tinybeans will be valuable to Asian parents.
Tinybeans is free to use at the moment, and is created by a team of three parents for parents. The trio is looking at working on new features which include bulk photo and video upload, and an easier solution to track children's milestones and development.
Tinybeans reminds me a little of the Remember app, a graduate from the inaugural JFDI Innov8 2012 bootcamp, which we wrote about two months back. Interestingly, Tinybeans is an inaugural Pushstart graduate which has recently been shortlisted in the Optus Innov8 seed fund program. If you're keen to give Tinybeans a try, you can visit its website here or download the iPhone app here.