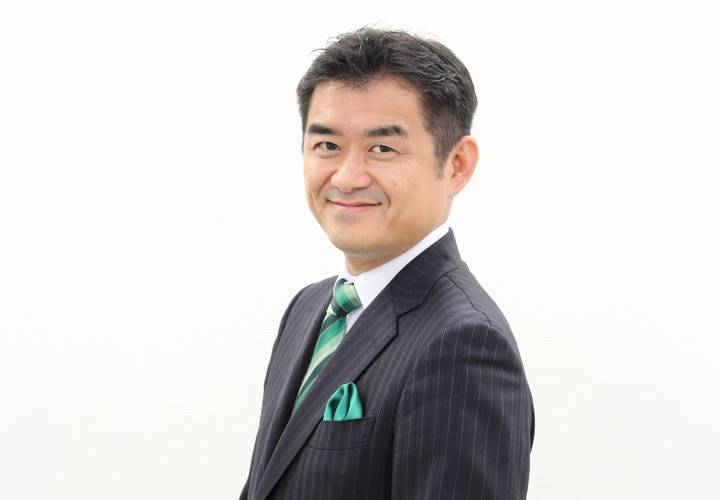 What makes a world-class entrepreneur? Of course, there's no cut-and-dry answer, but if you examine the backgrounds of some of the tech industry's most well-known (perhaps even notorious) CEOs, some traits begin to materialize: computer-obsessed dropouts with passion that borders on hubris and the ability to convince people that what they are doing is the most important thing in the world.
In Japan, a country that beats conformity into the populace at a young age with such cautionary proverbs as "The nail that sticks out gets hammered down," Yoichiro "Pina" Hirano had a lot more working against him than his western counterparts. His company, Infoteria, develops enterprise software – and while that's definitely not as sexy as mobile apps or smart home gadgets, it bears mentioning that a homegrown company has triumphed over global giants in this sector like Microsoft and IBM.
Pina's story is a special one – made even more unique against the backdrop of Japan.
Nerdy roots
"The first time I touched a computer was in my third year of junior high school," Pina, 50, says. "At that time I was a kind of hardware, techie boy. My hobby was making radios, interphones, electronic stuff. Every day I was playing with a soldering iron and making circuit boards."
In high school, his interest shifted from hardware to software.
"I was writing software code in my notebooks all day long. I was almost dead last in my graduating class – there were 10 classes with 45 students each and all three years (Japan has six years of elementary, and three years each of junior high/high school) I was in the bottom 40. I didn't study, I just programmed."
When it came time to think about higher education, Pina opted to stay local. He had heard that Kumamoto University had a high-spec computer and dreamed of using it. Pina (barely) passed the entrance exam, enrolled in computer classes, and immediately felt like he had made a bad decision. The curriculum was geared at beginners.
"It was so basic, like binary counting," he says. "There would be no opportunity to actually touch the computer until junior year."
In the meantime, Pina joined the university computer programming circle. They were geeks, just like him, and the group got along well. Before long, Pina was going to campus not to attend classes, but to hang out with the club. In his second year, Pina and a fellow club member dropped out to start their own computer software business.
Early deals
Back in the early 80s, starting a company in Japan was no simple feat. A basic requirement – having JPY 10 million (US$97,000) in capital – turned founding a startup into a pipedream for most. Pina, realizing that his ragtag band of university students and dropouts couldn't possibly raise the money on their own, enlisted the help of an important ally – the neighborhood computer shop.
"We used to visit everyday, so we asked the owner of the computer shop to start a software company. He got it up and running for us and we all became professional software developers. I was writing code day and night."
In 1985, just two years after setting up the software business, an 8-bit Japanese word processor for the NEC platform that Pina himself created became the national best-seller. However, with the dawn of 16-bit, Pina was convinced that it wasn't good enough to be the king of a dying format.
"Other manufacturers wanted to port my word processor, but I was only concerned with the future and had already started on a 16-bit version, so I refused," he says. "They came back with really great deals – millions of yen in prepayment and thousands of orders – but I ignored them. To continue growing the company, I knew we needed a 16-bit version of the software."
Shortly after turning down lucrative offers from some of the biggest names in the Japanese tech business, Pina was approached by the company president – the former owner of the PC shop.
He came to me and said, 'Pina, I'm sorry. I signed the contract with them.' I had no choice but to make the ports. I was really angry. I told him he was only doing it for quick money and not thinking about the future of the company. He told me, 'If we can't live today, we don't have a future.' I was so young and thought he was crazy, even though it was true. I quit because I didn't want to do the 8-bit ports."
Out of 22 staff members, 19 followed Pina out the door. He promised to start a new company with them someday.
Flowering at Lotus
After tendering his resignation, Pina went on the hunt for a new job. With a best-selling title under his belt, it wasn't difficult. He joined Lotus Development, the world's largest software company at the time, after the head of the company's Tokyo operation contacted him personally. Pina saw a huge opportunity to gain experience in a global setting – but not as a programmer.
"Back at the software company in Kumamoto, I was only thinking about development and didn't care about sales and marketing," he says. "The president was in charge of sales and marketing, but didn't understand the perspective of an engineer. There was a conflict of philosophy. I knew that, if I would start my own company someday, I needed to understand both sides."
Lotus, of course, wanted Pina as an engineer, but he insisted on entering the sales and marketing department. Keen to take on the talented young man, in any capacity, Lotus agreed.
Three years into his new career, Pina began formulating a business plan for his new software company. He was dead-set on keeping his promise – but life threw him a curveball. Lotus started an international division in Boston for product planning and marketing strategy, and the head office had requested a member from each overseas division to join the new international arm. Pina was their top choice.
"I had a promise to keep in Kumamoto, but I wanted to learn how to run a worldwide business," he says. "Even though I was working for a global firm, I had only really learned the Japanese style of sales and marketing. I apologized to the Kyushu people and chose the global option."
Pina would maintain his role at Lotus for ten years, commuting between Tokyo and Boston on a monthly basis.
On to the next one
Finally, in 1998, Pina was ready to fulfill his entrepreneurial dream. He decided on Tokyo, as it was the only true marketing base in Japan and the home to all of Japan's national media. After more than 10 years on the sales and marketing side, he knew that he couldn't go back to engineering and decided to find a partner. He tapped the director of development at – where else? – Lotus.
Venture capital firms had yet to take off in Japan, and the only place to get a business loan was a bank. Over the course of his decade-plus at Lotus, Pina had seen quite a few of his American friends break off to start companies in the US. It was a new concept to the Japanese businessman, hailing from a country with lifetime employment and extreme adversity to risk.
In Japan, when a company is strong and growing, no one quits! I asked my friends, 'What company are you gonna go to?' At least half of them said, 'I'm not going anywhere. I'm starting something myself!'
One day, a friend of Pina's showed him a US$3 million business plan over lunch. At first, Pina thought it was for three million yen (US$29,000). He couldn't believe such a bold plan and assumed the friend came from an immensely wealthy family.
"I noticed all these people quitting their jobs and getting millions of dollars in financing," Pina says. "In Japan, one person quitting a company cannot then go and raise millions. No one would trust them! That's when I discovered angels and VCs, and I realized that there was a way. The third party can fill the gap between the future and today. If such investors existed in the Kumamoto days, we could have made a very good company."
Pina was set on importing the VC scheme to Japan.

The rocky road to IPO
Later in 1998, with Infoteria now formed, Pina immediately set out on the hunt for investors. The idea was to get angels and VCs involved in some shape or form – but the conservative Japanese lenders proved difficult to deal with.
I went to some major domestic VCs to ask for money, and they handed me a three-page document asking about my major customers, my profit and loss history, all these deep financials. I was just starting, so I couldn't write anything except the address and company name. I realized I couldn't deal with Japanese VC. So I turned to my friends at Lotus, Microsoft, and other established companies. After they decided to invest in us, once we could put their names on that piece of paper, then those so-called VCs wanted to invest.
Angels – industry friends – gave the company JPY 1 million (US$9,700) and VCs contributed JPY 6 million (US$58,000). It ended up being enough to attract an additional JPY 20 million (US$194,000) from Goldman Sachs and other big-name investors. Shortly thereafter, the company started developing Asteria, its current flagship product.
Pina's plan was to be a listed company within five years – but it ended up taking eight. There was a rocky road to IPO, including a bankruptcy scare in 2002. The overambitious CEO had launched an expensive overseas operation in Boston at a time when software sales were lower than expected and a major product was facing a delayed launch.
I found out that entrepreneurs can challenge the market several times, even if the company goes bankrupt. A friend in San Francisco got US$5 million to make a company and went bankrupt in a year. I saw him two months after, and he handed me a US$10 million business plan with a smile on his face. I said, 'You went bankrupt, how can you be so optimistic? A lot of people just lost money!' He told me, 'We did our best but now we need to try again.' It was unbelievable for me, as a Japanese person. If a company president goes bankrupt they can never come back in Japan. They need five or 10 years to recover, sometimes even they commit suicide!
Pina realized that it was all thanks to investment. Without debt from a loan, a venture could fall down and pick itself back up again – but not without some growing pains.
While Asteria was beta testing, Pina initiated major layoffs. He closed the Boston office and cut the Tokyo office in half. The restructuring saved Infoteria from going bankrupt in March 2002, before it could ship Asteria in June. The painful process worked – the new product set off a huge boom in revenue. The company became profitable in 2005, and listed in 2007.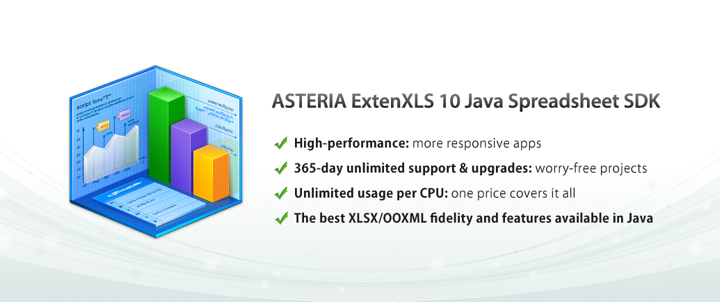 While there is no set definition of when a startup becomes a plain old company, Pina says that his "graduated" in 2005.
"When the team gets a revenue engine running, it's no longer a startup," he adds. "When you have a stable product for the revenue engine, you're not a startup."
Software world domination
Infoteria has experienced steady growth since exiting. The company re-entered North America in 2012 after acquiring San Francisco-based Extentech, a software company that specializes in spreadsheet development tools, and renaming it Infoteria America. A Shanghai office was also opened in late 2012. Infoteria Hong Kong launched six months ago, and a new Singapore operation went live in July.
Earlier this year, Infoteria was valued at US$50 million. It recorded US$15 million in sales in 2013, generating US$2 million in profit – not bad for a company that is rapidly expanding its presence in Asia. Still, with years of success under his belt, a world-class entrepreneur's thirst for bigger and better is rarely quenched.
With a smile on his face and the matter-of-fact tone that has convinced everyone – from a humble computer shop owner to some of Japan's most powerful VCs – to trust his judgment, Pina is ready for world domination.
"Actually, I'm thinking less and less about Japan and more about Asia as a whole," Pina says. "So much software comes from the West – the US or Europe – so I want to make not only Japan, but other Asian countries, major contributors on a worldwide scale."
"Now, of course, is the time for us to capture the global market."
See: Japanese-American entrepreneur William Saito: I only bet on those who have failed