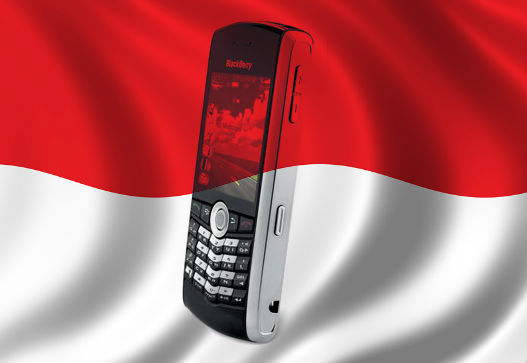 The world is looking at Indonesia largely because of its huge market size. It has a whopping population of over 200 million, a figure that many entrepreneurs in smaller countries envy. I recently stumbled upon an interesting report that has some interesting data about the digital media landscape in Indonesia. It was prepared by Andi Boediman of Ideosource, who is coincidentally also one of our speakers at our upcoming Startup Asia Jakarta conference. It's a recent report updated with fresh data. To be frank, the numbers look great. And it's only getting better..
According to IDC, by 2012 there will be over 30 million internet users in the country. Even though internet penetration is only around 10 percent, that still gives Indonesia the most Internet users in the Southeast Asia region. The figure might be as high as 39 million as stated by WeAreSocial. Mobile penetration is at 78 percent, according to Nielsen, which means there are more than 150 million mobile users in Indonesia.
The good news is that online advertising spending is on the rise too. But on the ground, I'm hearing from some local friends that it is not quite as easy to monetize through ads. Nonetheless, there are some good examples around. Adstars, an Indonesian-based mobile ad network is doing really well. The statistics, both ad impressions and revenue, which I can't share publicly, are pretty staggering.
In e-commerce, Ideosource forecasted that the transacted value is growing even without a proper and unified e-payment platform, and despite the fact that credit cards are still not widely used in Indonesia. The rise in transacted value is also likely triggered by the increasing number of players in the ecommerce sector, including Blibli, Tokopedia, Rakuten, Multiply, and many more.
So all these favorable statistics have attracted investors and overseas companies to set up offices in Indonesia, including Tencent, Cyberagent Ventures, Batavia Ventures, and GREE Ventures. But potential is still just potential. It isn't yet realized and I understand that some companies, though taking a close interest on Indonesia, aren't quite convinced to enter the market yet.
The tech entrepreneurship ecosystem is also fairly young. Though Andi believes that there will be a snowballing effect of success in tech entrepreneurship (profitability or exit) which will encourage more entrepreneurs in Indonesia. He added:
Startups now are led by a new breed of entrepreneurs that mostly do not have previous experience as successful entrepreneurs. So the quality of understanding of consumers, market insight, business cycle, financial knowledge, sales channels and distribution, etc, is not yet there. They will reach full cycle within at least 3 to 5 years when they experience from setting up a company, operation, and exit. They will become more mature entrepreneurs after experiencing the full cycle.
It will be interesting to watch Indonesia grow and develop over the next few years. We hope that we can help bring you some of the stories that emerge from there along the way.