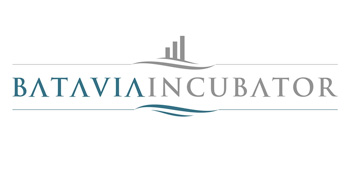 Batavia is the latest Incubator in Indonesia, in what I would say is a nation that is running on tech start-up steroids.
Batavia Incubator was officially announced yesterday and will focus on incubating internet and mobile based start-ups. It is a joint venture between Japan-based incubator Rebright Partners, and Corfina Group, an Indonesian financial group.
Batavia has great credentials and a lot of experience to offer to start-ups in Indonesia. Takeshi Ebihara, CEO of Rebright Partners, has been in the venture capital business for more than 15 years and was also a serial entrepreneur himself prior to being a venture capitalist. While Corfina Group has managed over $200 million to stimulate the real sector in Indonesia.
Batavia said, in a statement:
We aim to grow together with young, talented tech start ups in Indonesia. [We hope] to supply not only seed funding capital, but also historically proven internet business models, strategies and financial advice including IPO guidance.
In fact, Batavia has already gotten Bukalapak.com, an online C2C marketplace, as its first incubatee. Some of you might remember Bukalapak as the e-commerce site that generates more than nine million monthly pageviews (It is probably even more now).
Achmad Zaky, Director at Bukalapak.com, is confident with Batavia coming on board:
They have a lot of experience in the e-commerce industry in Japan. After this funding, we will use it to invest in technological infrastructure to improve the Bukalapak.com user experience.
The funding amount is undisclosed. In just this month alone, other start-up incubators which have launched in Indonesia include Project Eden and Ideosource.