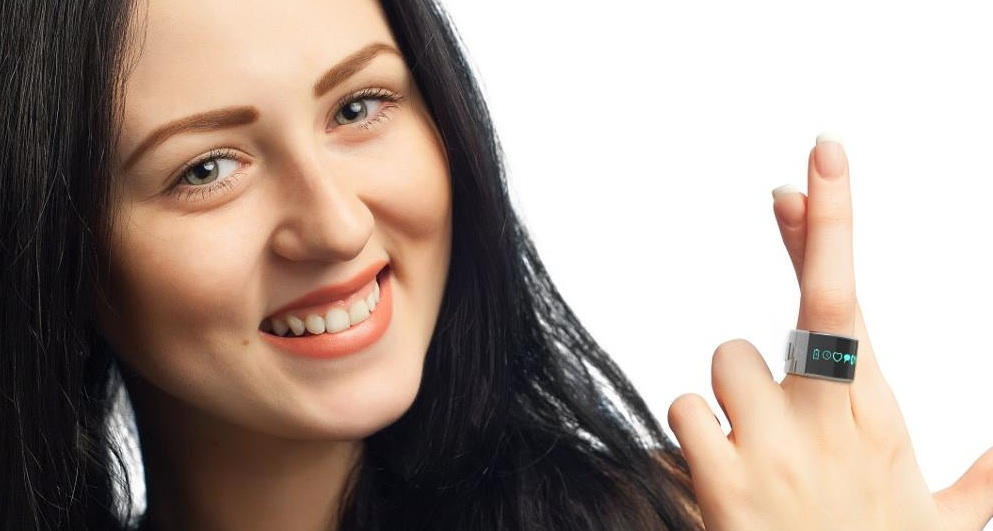 While everyone's talking about Google Glass or smartwatches being the wearable tech of the future, not many have considered that something smaller could be just as useful. That's the idea with the Smarty Ring, which displays all your phone's notifications so that you don't have to keep pulling out your phone to check what's going on.
The Smarty Ring, made by an (unnamed) Indian hardware startup, is proving very popular on Indiegogo, where the gadget has secured over $130,000 in crowdfunding pledges (well beyond the $40,000 goal). The crowdfunding campaign has just over 24 hours left.
So what does the Smarty Ring do? It promises to collect all your phone's notifications – either iPhone or Android – all in one place. In addition, it can accept or reject incoming calls (but you'll need to pick up your phone for the call itself), make outgoing calls to preset numbers, trigger the camera, show the time, and control music (1) (pictured below). And it beeps when your phone is more than 30 metres away from you, so it also serves as a theft/loss tracker. It's all configurable via a mobile app.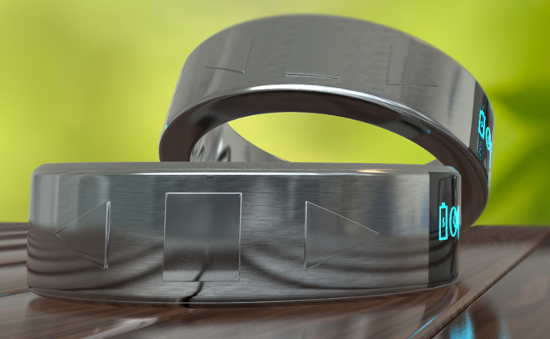 (See also: iWatch? iRing? Here comes a brand-new Chinese smartphone maker with some neat wearable tech)
The ring has a choice of blue or green LED. It has just 24 hours of battery life. Karthik from the Smarty Ring team tells us that a wireless charger is included free.
It's a nice idea, but I'm a bit concerned that the demo video (it's not worth embedding in this post) doesn't show a working Smarty Ring in action, and is merely a collage of fancy images. Karthik notes that no working model is yet available. Plus, all photos are merely a "conceptual design," the startup's description notes, so there's a risk it won't look so smart once the real thing ships. The pictures also don't give a good idea of how broad the ring is – in some images it looks no wider than a man's wedding ring, but in others it appears to be as hefty as a heavy-metal thrasher's ring. Compare the two images of the ring in this post, for example. The specs note that it's 13mm broad, so it's actually unusually bulky. Be prepared for it to occupy the entire space from the knuckle to your chosen finger's interphalangeal joint.
Early buyers of the Smarty Ring won't see the gadget arrive until April 2014, so the development is at a fairly early stage.
The retail price will be $275, but the Indiegogo campaign still has some available at $175 for today only.
(Editing by Josh Horwitz)
---
It's not clear how the music control buttons will prevent being triggered accidentally by the side of your neighboring finger.  ↩