We've seen a lot of Chinese companies leaping on Android to make their debut as phone hardware makers in the past year. Apparently there's still room for yet more new smartphone brands to emerge – and today China-based Geak is debuting with two brand-new smartphones and two other surprising new products. It's as if someone at Geak said, "Hey, let's take all those Apple rumors and just make all that shit ourselves."
The two bits of wearable tech are the Geak Watch and the Geak Ring (pictured below). The latter is a finger ring, rather bulky, that has no external indication that it's a smart device. Basically, the Geak Ring works with the company's two new smartphones that were also launched today, the Geak Mars and Geak Eye.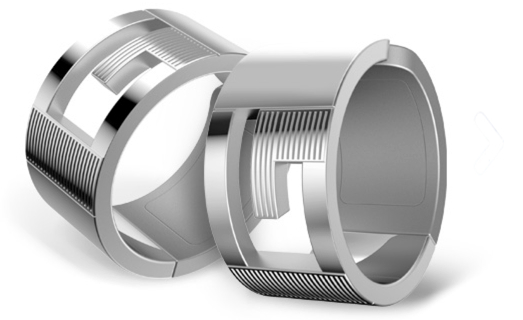 The Geak Ring – which has a claimed stand-by battery life of 99 years – seems to have three main functions: it can optionally be used to securely unlock your Geak phone, to bump your contact details to someone with the same device, and to keep your device awake when you're holding your Geak phone in proximity to the ring. The product page doesn't explain which system it uses to do so (e.g.: Bluetooth?).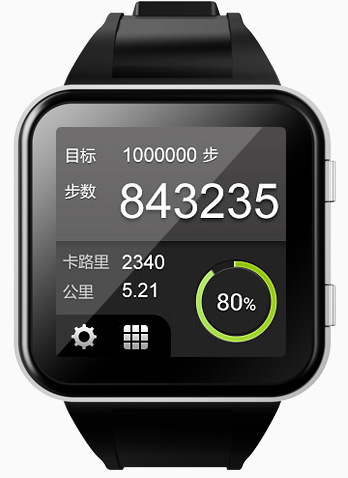 The Geak Watch, meanwhile, is an Android-based device with Bluetooth and wi-fi support that serves as an accessory to your phone to show details like current weather and notifications, and also serves as a fitness tracking gadget similar to the Jawbone Up or the Fitbit. Geak's new watch comes a few months after images surfaced of an Android or Firefox OS-based smart watch from major Chinese web company Shanda.
(See also: Wearable Tech Maker From China Clones the 'Jawbone Up')
Geak's two phones will inevitably also be Android-based, using the startup's own Geak OS as its Android skin. These are are the prices and availabilities for all the new products:
Geak Watch – Available July 3 for RMB 1,999 ($325)
Geak Ring – Goes on sale August 8 for RMB 199 ($33)
Geak Mars – Flagship phone with a large 5.8-inch screen 1080p HD screen (at 377 PPI) and powered along by a 1.7 GHz Snapdragon 600 quad-core processor. It sells on June 25 for RMB 2,999 ($487)
Geak Eye – The more affordable of the pair of new phones still has quad-core and a 5-inch screen. Available June 25 for RMB 1,999 ($325)
Those are very lean prices, several hundred dollars less that flagship phones from Apple, Samsung, or HTC.
China's most successful startup phone brand so far – aside from already established conglomerates like Lenovo, Huawei, ZTE – is Xiaomi, which sold over seven million smartphones in 2012 and is looking to double that number in 2013. It will likely do so despite ever stronger competition from budget-conscious new-comers like Geak.