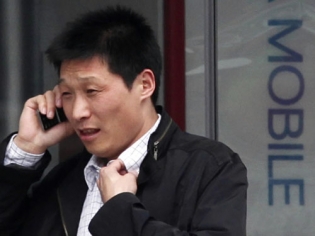 The China division of the market research firm IDC has said that Chinese consumers snapped up a grand total of 213 million smartphones in 2012 as a whole – representing 73.2 percent of all mobiles sold in the country. That smartphone stat is up 112.1 percent on 2011, showing that China's shift to smartphones like Android, iPhone, and Windows Phone is now moving at top speed.
Though China has over a billion mobile subscriptions – though that doesn't equate to the same amount of people – mobile sales overall still grew 135 percent from 2011 to 2012, so that 362 million new mobiles were sold last year. That's a lot of old phones being replaced.
IDC also looked at just the final quarter of 2012 to find that 96 million mobiles were sold in Q4 alone.
Today's smartphone numbers – these all being estimates – differ somewhat from the recent Digitimes figures stating that 189 million smartphones were sold in China in the past year – with as many as 86 percent of those being Android-powered. Little wonder that China's tech ministry is worried about Google having undue influence over the nation's smartphone landscape.
While you're thinking of Chinese smartphone buyers, you might be wondering which brands they prefer to buy. According to recent Gartner data, Apple has slipped to sixth in China, while Samsung is up top, fending off strong challenges from a host of Chinese-made phones.