Hello folks! In the next stop for our TechinAsia Meetup events, we are heading to Ho Chi Minh city. Recently, we have been paying a lot more attention to the startup scene in Vietnam and it will be great to have a chance to meet up with the industry players. If you wish to find out more about Vietnam and its happenings, you can click here.
We have invited Aung Kyaw Moe, founder of 2C2P, one of the largest payment gateway company, to share with us how to solve e-payment issues in this region. 2C2P was founded in 2003 with the aim of providing payment solutions tailored for the needs of local and international businesses operating in Asia Pacific.
So if you are interested in payment gateway solutions and this country's burgeoning startup and e-commerce scene, do not hesitate to grab a FREE ticket while stocks last! We will see you on February 28th!
Registration:
To register for this event, you may click on this link here.
Agenda:
Registration: 6.30 – 7.00pm
[Discussion] How 2C2P Aims to Solve Payment Problems in SEA: 7.00 – 8.00pm
Networking & Dinner: 8.00 – 9.00pm
Venue:
Lightbox Cafe
179 Hoa Lan, quận Phú Nhuận
Hồ Chí Minh, Sai Gon, Vietnam
About our speaker: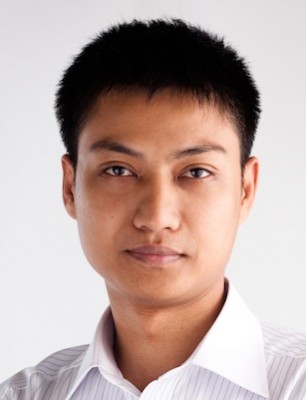 Aung Kyaw Moe is the Founder and Group CEO of 2C2P; a full-range payment solutions company revolutionizing payments for Southeast Asia's eCommerce and mCommerce industries. 2C2P has offices in Singapore, Thailand, Indonesia, Philippines, Cambodia and Myanmar. Before his endeavour with 2C2P, Aung founded SinaptIQ – Thailand's leading payment processing company and top provider of 3DSecure and payment security solutions.
Aung holds an Executive MBA from Sasin Graduate Institute of Business Administration of Chulalongkorn University. Aung was recognized as one of Asia's Top 25 Entrepreneurs by Business Week Magazine in 2009. He is also an award winner for several programming competitions throughout his career. The most recent and notable awards Aung has bagged were the Grand Prize of Nokia Calling All Innovators (2009) and the Mobile Payments Solution award for Global Mobile Innovation Show(2010).
Thank you to our Awesome Sponsors:
---
Corporate sponsors
---
---
VC sponsors
---
---
Startup sponsors
---