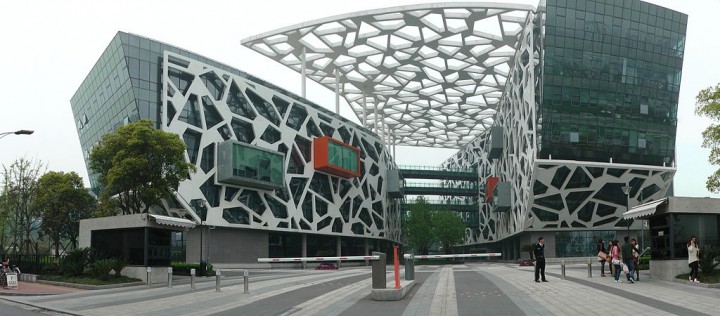 Stock market speculators are salivating over Alibaba's eventual IPO later this summer, but it's far from the first appearance China's ecommerce leader has made in the US. Alibaba has invested almost US$1 billion into American tech firms, both within the ecommerce sector and outside of it. The company even has a special investment office based in San Francisco, where it scouts out promising startups to support.
It's likely too early to extrapolate an investment thesis from Alibaba's existing US portfolio, which remains small but is growing fast. On page 87 of its prospectus, Alibaba lays out its investment strategy as follows:
We have made, and intend to continue to make, strategic investments and acquisitions to expand our user base and add complementary products and technologies. For example, we expect to continue to make strategic investments and acquisitions relating to mobile, O2O services, digital media and category expansion as well as logistics services. Our strategic investments and acquisitions may affect our future financial results.
Below we've listed six of Alibaba's investments in US-based companies from the past year or so. Expect a few more before the year winds down.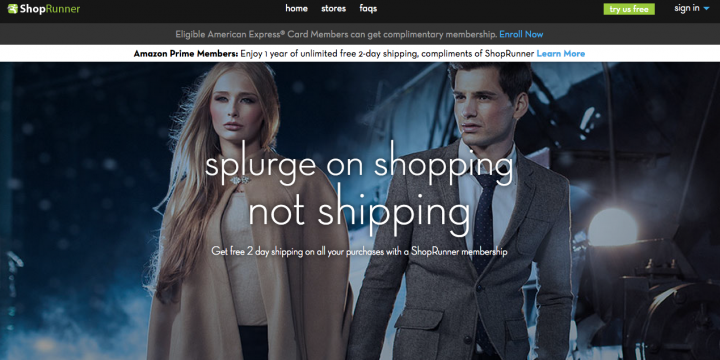 Shoprunner is an ecommerce service that charges an annual subscription fee of US$79 for guaranteed two-day shipping on a wide range of name-brand products. It's a direct competitor to Amazon Prime, which offers a similar service at a slightly higher fee. For those who buy goods online only occasionally, Shoprunner might seem like a losing bet, but for ecommerce addicts it's a dream come true – undercutting Amazon makes it easier to switch over from the incumbent.
Last year Alibaba led a US$202 million investment in the Pennsylvania-based company. Upon its IPO filing earlier this month, the company revealed that it currently owns a whopping 39 percent stake in Shoprunner – just a hair away from a controlling stake. The two firms are set to collaborate this year, with Alibaba offering select Chinese customers membership plans on Shoprunner, which will ship purchased goods from a central US location to hubs in Alibaba's logistics network in China.

This one sits a bit far left-field for Alibaba, which led a US$50 million investment in the company last October.
Quixey originated as a search engine for mobile apps – log on to www.quixey.com, type in 'travel' in the search bar, and you'd get a bunch of results that hopefully match your query.
That search feature was cute (it's still live), but anyone who tested it out could probably guess that the company had grander ambitions. Indeed, that's the case. In February the company announced that it would be working to develop technology that lets users search for information within apps. That can mean a lot of things, and Quixey is currently working with developers to implement its technology in the most effective way possible (it's starting with the 'food' category).
What's in it for Alibaba? Quixey founder and CEO Tomer Kagan has tons of charisma and a strong vision of the future of smartphone technology (we spoke with him earlier this year). It's possible that by sinking cash into this fledging company, Alibaba is aiming to be among the first to jump on board when the next wave of mobile arrives – whatever that might look like.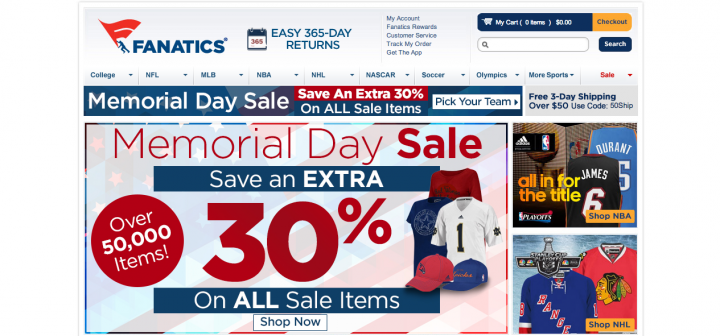 Fanatics is a Florida-based online retailer of sports team apparel – a one-stop shop for picking up a Heat jersey and a Red Sox hat in the same shopping cart. Alibaba contributed to a US$170 million funding round to the company in June 2013, bringing the company's valuation to an estimated US$3 billion.
Any successful ecommerce company ought to make a target for Alibaba's consideration, but Fanatics' laser focus on authentic sports team apparel no doubt helped seal the deal given China's obsession with the NBA, and US professional sports leagues have lately been making strides to woo more Chinese fans.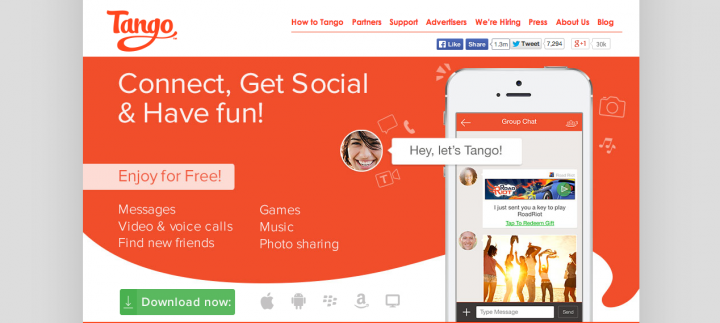 Tango had received little attention from the messaging-obsessed tech media until the company announced last March that it raised a whopping $215 million in funding from Alibaba, as part of a US$280 million round. It also revealed that it had 200 million registered users (30 percent of whom reside in the US) and 70 million monthly active users.
While those numbers aren't too shabby, it's still not clear if Tango can dominate the the chat app space in the US and EU (where it competes with WhatsApp, Snapchat, Kik, and old-fashioned SMS). In any case, Alibaba's investment in the company opens the door for all sorts of possibilities. Regrettably late to messaging in its native China, Alibaba might leverage Tango's popularity in the west to catapault its own international ecommerce ventures. Meanwhile, Tango CEO Uri Raz told The Next Web that the company hopes to use its upcoming "Channels" feature, which draws inspiration from Twitter and WeChat's official accounts, as an avenue to ramp up its presence in China.
Did Alibaba sink cash into a chat app that's doomed stay in second place? Or did they just turbo charge the closest western equivalent to China's WeChat? We'll likely find out over the course of next year, as winners and losers in messaging start to emerge.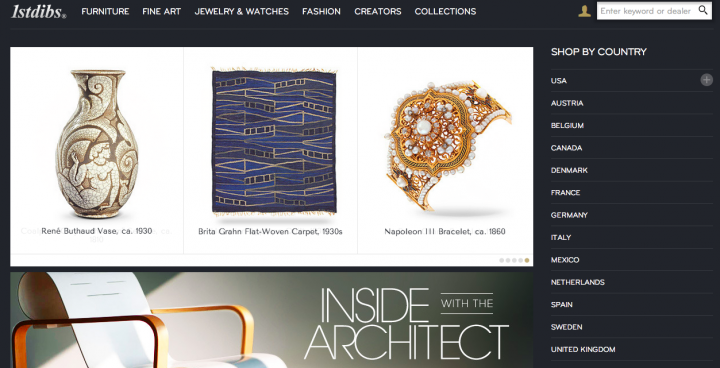 1stdibs connects dealers, designers and galleries to help sell fine art, jewelry, antiques, and other high-end lifestyle goods. Alibaba invested US$15 million in the company earlier this year. While that's no monstrous sum, the investment helps put the building blocks in place for 1stdibs to crack the China market. With China accounting for 24 percent of the global art and antique market in 2013, any art-oriented ecommerce firm that's not in China now will want to be there sooner or later.

Alibaba's contribution to Lyft's massive US$250 million series D round last April ought to puzzle followers of the Chinese ecommerce giant. Lyft does no ecommerce, and it's running a businesses that's a legal nightmare. What could Alibaba want to do with a bunch of mustache-touting valley brats?
In the US, Lyft competes neck-and-neck with Uber in the transportation network (TNC) and ridesharing space. But there's a key and oft-overlooked difference between those two companies. One of the reasons Uber has been able to expand so rapidly is that it enters every new market with its UberBlack service, a high-end limo tier that doesn't place much stress on the incumbent taxi industry in most markets. But Lyft does person-to-person ridesharing only. That's got to be one of the least exportable business models ever, especially in China. If the Chinese government is going to let the nation's taxi drivers lose their jobs while a carpool-for-cash company gets rich, you can be sure that company will not be a foreign one.
However, it's worth noting that Alibaba has aggressively backed Kuaidi Dache, a Hangzhou-based taxi-hailing app. The ecommerce firm plowed a seven-figure sum into the app last year before integrating it into Alibaba's ecommerce and payment ecosystem. If Silicon Valley-style ridesharing does ever does reach China's shores, Alibaba and Kuaidi might have a friend on the other side of the Pacific that can provide some insight on how to navigate what will surely be a bloody battle.
Ruling out Lyft's expansion into China, what else can these two companies offer each other? Well, Uber CEO Travis Kalanick has hinted that the company's next frontier will be logistics – in his words, "Once you're delivering cars in five minutes, there's a lot of things you can deliver in five minutes."
Kalanick's hypothesis hasn't been tested yet, so there's no telling if these TNCs will evolve from taxi substitutes to four-wheeled couriers. In any case, much like Alibaba's investment Quixey appears to be a bet on the unknown, it might have its eyes on Lyft as it anticipates the murky future of ecommerce logistics.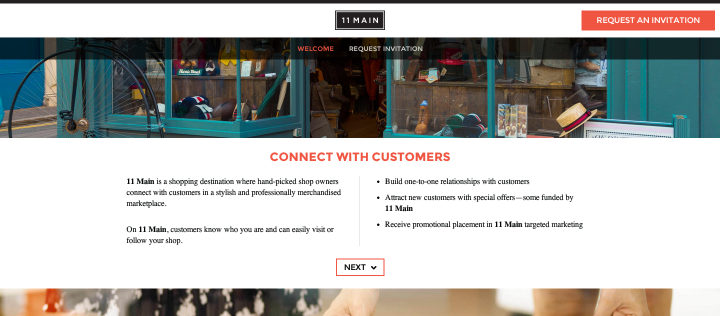 11 Main is the fruit of Alibaba's 2010 purchase of Auctiva, a SaaS tool that helps eBay vendors manage their product listings. Years in the making and still yet to launch, 11 Main's homepage reveals little information as to what the marketplace will look like. Online trade publication EcommerceBytes has spoken with several vendors who have applied to sell their goods on the 11 Main market, and they seem just as clueless as we are.
In any case, in its statement to Tech in Asia, Alibaba distanced itself from 11 Main, which indicates that the Chinese firm hasn't dealt much with the company's operations beyond providing mountains of funding. 11 Main's eventual opening will mark Alibaba's first consumer-facing service in the US, but it seems like it will be Alibaba-by-proxy, rather than Alibaba incarnate.
Editing by Paul Bischoff; top image via Thomas Lombard/Wikimedia Commons