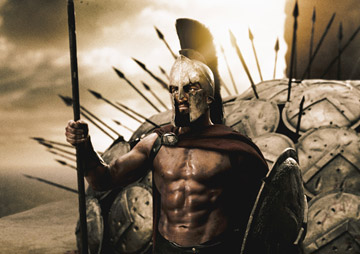 I love listening to stories of successful entrepreneurs. Like with a movie superhero, they are always wracked by pain and struggles, battling oppression by stronger forces. But the hero always emerges as the victor by sheer resilience and courage. I recently met up with a Singaporean entrepreneur, and his journey is very much that kind of story. Plus, his startup has all the ingredients to become very successful in the near future.
Don Sim started working after graduation in 2010 as a UX and usability specialist at iTwin. In his six-month stint, he felt that many of his recommendations were not taken up and he felt he could do a lot more by being an independent consultant. As such, he started his first startup, 1618 Interactive Solutions, with his two buddies Alwyn Lee and Yappy Yap while still working at iTwin. That venture did not work out well and he sold it off. At 26 years old, with no solid achievements – compared to fellow peers who had already started climbing the corporate ladder – some would have considered another career path. He pushed on.
Don, with his two buddies, started Daylight Studios (the "day" part stands for Don-Alwyn-Yappy) in May 2011 and chose to focus on mobile social games, believing that they can do a lot better than many other games developers in the market.
---
Gutsy decision #1: No working capital
---
Knowing that they need a six-figure sum of working capital to operate, many entrepreneurs would have gone for funding from investors, government, or family and friends before starting; but the Daylight Studios team chose a different path.
The trio chose to grind out the working capital by taking up outsourcing projects from other businesses. Thanks to their contacts at earlier businesses, they took up highly lucrative projects from EZ Link, American Express, and the telco, M1. They worked out in a small office space (with just a temporary bed and a few working desks), drew low "bread and butter" pay, and worked long hours. For six months, they stuck to their plan and grinded out their working capital.
---
Gutsy decision #2: Rejecting EA
---
The Daylight Studios crew published their first game, Reign of Heroes, on social gaming platform Mig33 on December 2011, and the game was very well received. Soon after, EA Games knocked on the studio's doors to co-develop a feature phone version of Command and Conquer for Southeast Asia. Most struggling startups at that point would have jumped at the prospect of working with big EA. However, Don felt that the deal was lopsided in favour of EA and the contact person, they felt, was too arrogant to listen to negotiating points from a startup. So Don and the team rejected the offer. This is a decision they never regretted.
Soon after, other gaming giants like Konami contacted Daylight Studios, and the startup co-developed the recently open beta launched Hisho Collection game on the Kotagames platform. The game was limited to 10,000 downloads, and the beta was fully downloaded in just four days despite minimal marketing.
---
Gutsy decision #3: Sticking to your beliefs
---
Don has a belief that seems to be deeply imbued in him and his team; he mentioned it more than three times during our meeting. He explains:
Since day one, Daylight Studios has always had only one goal in mind: to build the best possible games which emphasize creative innovation. This is so when we look back, 10 to 20 years from now, we will be proud of every single game title that we have created.
This may be the reason why the games that Daylight Studios have produced are of such good quality and popular in many countries. In total, the titles have over one million registered users to date. The team also takes the effort to culturalize their games so people in each country can identify with the gameplay – as many other good developers do.
In the near future, look out for the startup's latest in-development multiplayer social RPG, Conquest Age, a smartphone-based game that will be launched soon. Don showed me a sneak preview and the graphics and gameplay impressed me a lot.
Daylight Studios is seed funded by angel investors Timothy Grant and Krishna Ramachandra in early 2012. The studio is in the midst of raising its next financing round to expand its team and produce some more disruptive games. The team is made up of 15 people of different nationalities – and one gutsy founder(all pictured below), Don Sim, whom I think deserves success if he continues to work this hard.