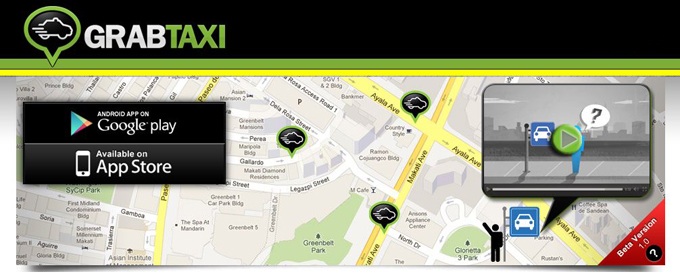 On our Vietnamese site, we've already covered the top 10 taxi booking apps in Vietnam. And GrabTaxi is among them. The service officially launched today to take on Vietnam's largest city, Ho Chi Minh city. According to GrabTaxi, the team of 20 is planning to launch in Hanoi, Vietnam's capital, in the next few months.
As you may know already, GrabTaxi is going for a play into the taxi booking industry across Southeast Asia. The company started up in Malaysia, where it has its strongest foothold. But in October the service entered Singapore and in October it entered Thailand. In other words, it is aggressively looking at Southeast Asian countries. At the same time, EasyTaxi, from Rocket Internet, is also targeting the region. These players will be battling it out ferociously across the region.
But is this a model worth battling over? In the case of Vietnam, GrabTaxi will come as a nice add-on service to taxi drivers, who want an extra dollar on their day. That's a nice perk, but it only comes if they have a smartphone. Therefore, the growth rate for GrabTaxi will be slow and the cost of acquiring new drivers will also be high. On top of this, their current model means that GrabTaxi will need to scale its amount of users considerably. The question is, how many taxi drivers need to be on the platform and how much do they need to be making for GrabTaxi to be sustainable? Especially given that GrabTaxi works mainly with smartphone-equipped taxi drivers. That's a small percentage of people.
On the other hand, GrabTaxi, according to Nina Teng, the regional business development head, has always been married to a social mission. Therefore, GrabTaxi is willing to take the financial and operational hit while building out a solution that helps transportation across the region. She says this is why GrabTaxi is focused on hiring and growing a team that is married to that vision. She says they're like family.
At the same time, there is also a real potential for GrabTaxi to become a mobile, location-based transportation platform, but that is limited to how fast it can grow its user-base and partners. With the cost of acquisition so high, it's not clear how GrabTaxi can get the hockey stick growth it would need if it pursued a platform strategy. No doubt, their database will represent a smartphone-friendly and location-aware base of users.
There's also the question of exiting. Uber, Lyft, and SideCar, the American counterparts and progenitors of the taxi booking model, have not acquired any companies since they began. And Uber has also aggressively pursued an Asian strategy in its own right, competing with GrabTaxi in Singapore, too. It is possible that GrabTaxi is hedging its bets on countries where Uber doesn't dare go yet and plant seeds there early. By beating Uber to the punch, it may seek an acquisition years down the line. Then again, Uber doesn't compete in the taxi category, but rather goes for the luxury black cars.
See: 10 taxi apps you can use across Asia
(Editing by Paul Bischoff)