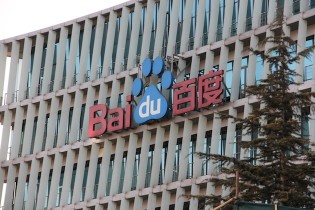 Yesterday, the Wall Street Journal reported that over the next few months, Google (NASDAQ:GOOG) will be rolling out "Semantic Search," a product that aims to make searching more intuitive by displaying what people are actually looking for rather than just a list of links. Google has been building a database of information over the last several years so that when you search for something like "ten biggest lakes", instead of displaying only links, the site will first tell you what the ten biggest lakes are, saving you the trouble of having to wade through other websites for information. To me, it sounds a bit like Baidu's (NASDAQ:BIDU) Box Computing.
Now, obviously, Baidu didn't invent smarter search results, and in fact, Google had a limited form of its "Semantic Search" implemented with basic things like weather and movie tickets at least two years before Baidu's Box Computing platform launched. But while Google's results remained more or less the same over the intervening years, Baidu took the idea and ran with it, implementing an open applications platform in 2010 that allowed box (or semantic, if you prefer Google's terminology) results to spread across the search giant to the point that today more than 70 percent of searches on Baidu return a box result, and box results get more than twenty million clicks a day.
Whoever invented it, it would be difficult to deny that Baidu is outperforming Google on this. Baidu's box results cover everything from music — you can listen to pop tunes right there in the search results — to books and even family planning (yup, there's an app for that). To me, it sounds like Google is playing catch-up.
Sort of, anyway. With Baidu dominating the China search market and Google dominating most everything else, the two companies aren't really direct competitors in search. But Baidu is looking to expand into Southeast Asia, and any step outside China's borders is likely to make the differences between its results and Google's much more important.
It's worth noting that my colleague Rick doesn't see things this way, and points out that Wolfram Alpha has been doing its own sort of box computing/semantic search thing since 2009, which is the year Baidu first introduced box computing. He also wanted me to add that for the record, he prefers DuckDuckGo to either service anyway.
So who is copying who? I'm not sure it really matters. Personally, it seems to me like Google pioneered the concept but Baidu was the first company to really grasp the importance of it and implement it effectively on a large scale. That said, Google is a massive international company, and with teams on the ground in countries across the world, it has got the manpower to implement semantic search very quickly across a variety of languages and locales if it wants to.