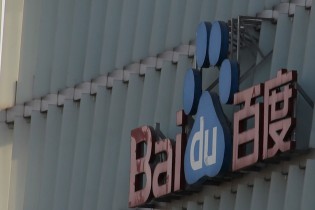 This afternoon at Baidu (NASDAQ:BIDU) headquarters, the company signed an agreement with I2R (a part of A*STAR) that establishes a joint lab, to be called BIRC, in Singapore. The lab will initially focus on natural language processing technology for Southeast Asian languages; specifically Vietnamese and Thai.
Exactly how much Baidu is putting into the lab isn't public, but it's not hard to see how the company will benefit from the fruits of its research. Baidu dominates the Chinese search market thanks in large part to having what I think is the best Chinese-language search technology (obviously, it's subjective), and the research done at BRIC will help move the company towards implementing effective and localized search solutions for Vietnam and Thailand that allow people to search in their native tongues.
As for why I2R would go with Baidu rather than any other Chinese search engine, Dr. Tan Geok Leng, the acting executive director of I2R told reporters:
I think there's good chemistry between the two research organizations, and of course Baidu is the market leader. We want to play with the market leader.
It's no surprise that Baidu is pushing outward, and we expect the company may be working on other significant projects in southeast Asia as well. The joint lab announced today certainly indicates that Baidu is looking seriously at the region and attempting to duplicate its formula for success in China. The company has picked a strong research partner in I2R, but of course, there's more to expanding into new markets than just R&D. It will be interesting to see how Baidu approaches the marketing push into southeast Asian countries once it has the language technology ready to go.