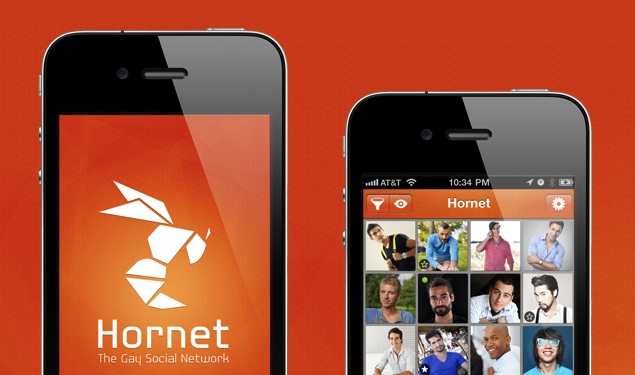 In the busy and very social world of flirtatious chat apps, it's difficult to stand out. Hong Kong-based Hornet is doing so by not only being a gay app, but also by campaigning vocally on gay issues. Another distinctive aspect of the app is that it's focusing on mainland China, despite Chinese culture's still largely intolerant attitude towards homosexuality. Nonetheless, with Hornet supporting the Chinese language in the app, the startup's CMO, Sean Howell, tells us that "22 percent of our global users are based in mainland China." So that's not including the more open Hong Kong or Taiwan.
That's a much greater ratio than I would have imagined for mainland China. Even Sean seems surprised by it:
We consider this a big number already – and we expect global growth, as well as massive users in China, both based on changing demographics and smartphone growth.
Sean reckons that Hornet's success in China is partly societal, as "gay culture is understated and a private affair" in mainland China, and so an app – and meeting folks online – is a convenient way to keep things under wraps.
Hornet passed 150,000 users back in July of this year, when it also raised $500,000 through AngelList to help it take on Grindr and other such gay pick-up apps. It also has one new local challenger in the form of the similar location-based chat app Blued.
To support its growth in China, the startup has ensured that the Android version of Hornet app is available via third-party app stores like AppChina. Of course, there's an iOS app too.
Hornet has other mainland Chinese connections, with some of its developers, we're told, living in Beijing and Chengdu.
There are some things the app is avoiding, Sean explains, such as integrating with Sina Weibo – or indeed with any social network. He explains:
We do not support syncing with any other social networks, in part because we surveyed users and they actually find even seeing buttons for this makes them nervous. They don't want work colleagues or grandmothers being synced – [that] is their primary concern.
Get the app for iOS and Android from the Hornet homepage.