Eddy SM Lee, PhD, is a principal at Fenox Venture Capital, where he leads the analysis and execution of investment in medical technology and IT startups in US, Japan, Singapore and Indonesia markets. (Disclosure: Fenox is an investor in TechinAsia. See our ethics page for details).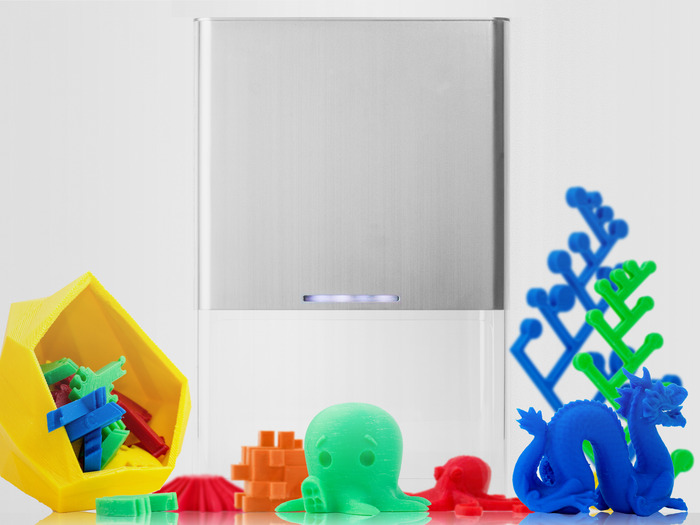 The world is experiencing a hardware renaissance in the age of the 'Internet of Things'. Aside from big names around the world – like with the sale of Nest to Google for an eye-watering $3.2 billion – smaller startups are in on the hardware action as well. Last year in Asia we saw the rise of Garuda Robotics, the platform for drones services, the affordable 3D printer from Pirate3D (pictured), and the guys at Vibease who are reinventing the vibrator as smart, wearable tech. There are lots more out there.
So long as a startup can make good software to back up their gadgets, this is an exciting new world of possibilities for Asian startups with hardware know-how.
At the upcoming Startup Asia Singapore on May 7 and 8, I'll be moderating a panel discussion called Building Hardware Companies in Southeast Asia. It's an area I'm passionate about, having invested in hardware companies like Meta, Lark, and gTar.
4 hardware startup experts
For this eclectic discussion to be held on May 7, we have managed to wrangle in Pulkit Jaiswal (founder of Garuda Robotics, which won the Startup Asia Jakarta event last year), Fan Mingwei (co-founder of Bio3D), Dema Tio (co-founder of Vibease), and Roger Chang (co-founder of Pirate3D). While hardware is the new sexy, we must admit that building a hardware startup is anything but easy. Limited funding sources and long product iteration cycles leave little room for mistakes.
Nevertheless, we are seeing an emergence of new devices and gadgets from the region. This panel aims to shed light on the difficulties faced by the four hardware founders on the backdrop of the ecosystem of Southeast Asia, and how they have overcome these challenges. It promises to be an illuminating session for the audience, which demystifies the process of building a hardware startup in Southeast Asia.
We hope this will be insightful for a lot of people, ranging from hardware enthusiasts who haven't got an idea how to startup a tech business, to executives from multinational corporations of electronic products. This panel discussion will highlight the global hardware trends, and the paradigm shift in the startup ecosystem. Insights into unforeseen opportunities in the regional hardware industry will unravel. We are sure that this high-octane panel will ignite the hardware fire at Startup Asia!
We want your participation. If you have a question for the panel, please send it our way via this form. Or just before the discussion, which starts on May 7 at 2pm Singapore time, we welcome questions via Twitter using the #startupasia hashtag.
If you haven't got your Startup Asia Singapore tickets yet, you can still get them now. There's a 10 percent early bird discount until April 24 with the EarlyBirdApril code.