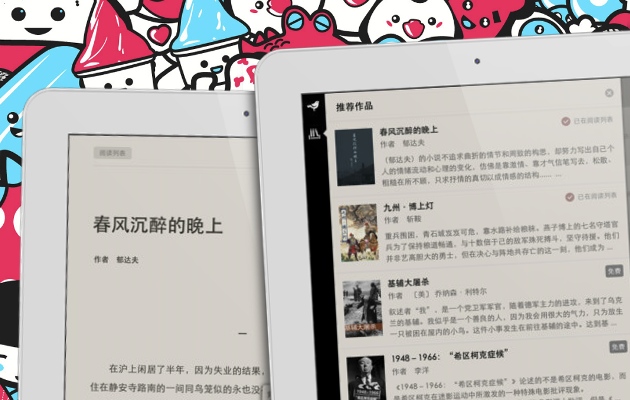 Douban.com, the Chinese social media site that's focused around hobbies such as music, movies and reading, has today launched an ebook store and an accompanying set of apps for iPad (pictured above), Kindle, and desktop PC reading within a web app. To keep the experience social, the Douban Reader app allows users to leave comments and reviews on the ebooks they're reading.
Local media reports that about 60 percent of its current range of ebook titles are free, and that all the content is licensed. Plus, there's already a self-publishing platform on Douban, so that amateur novels will soon appear in the store as well. It's an approach similar to that of Amazon (NASDAQ:AMZN), which makes the Kindle e-reader.
Douban started up in 2005 and has been a still yet deep river of social activity in China, not attracting the same kind of media attention as Renren (NYSE:RENN) or Kaixin. It has innovated in other areas too, such as with its Alphatown social game and its social check-in service Duijiao.
As nice as this is, Douban's effort isn't quite a challenger to existing ebook stores from the likes of Shanda (NASDAQ:SNDA) or Dangdang (NYSE:DANG). The latter's ebook platform launched just last month but was greeted with a lukewarm reception after consumers found that many of its 50,000 titles were not recently-published books. But later this year Dangdang will go one step further than the rest with a Kindle-like e-reader device coming to market in time for this summer.
Get the Douban Reader apps for iPad, Kindle, and the web from its new store homepage.