Business intelligence and data analytics are not words you usually hear uttered at a fashion label. But for Andrew Wolf and Gonçalo Reis, founders of Singapore-based fashion company Lift12, these terms are bread and butter.
The tag team is building a different sort of company in an age-old industry steeped in tradition. While software and internet technology have infiltrated many industries, fashion design is still an art beholden to the tastes of the designer.
Not anymore. While human judgment still has a role to play at Blake and Co as well as 9fountains – Lift12's women and menswear brands, respectively – a lot of their design decisions are made with the help of data.
This is a fashion brand built from the ground up to run like an internet company.
"We want to be the retailer of the future, in the sense that retailing is going to be an intersection of the physical with e-commerce and data," says Reis, who is the business brain with stints at Groupon and Rocket Internet – both heavily involved in selling to consumers online.
Fashion industry divorced from reality
E-commerce is playing an increasingly important role in driving fashion sales, but designers and retailers have not caught up. Labels typically push a new collection to retailers four times a year and according to seasons – even in tropical countries where it's rain and shine all year round.
Prices do not always match what consumers are willing to pay for, and trends that filter down from the runway to the mass market do not always reflect genuine tastes.
Retailers bear a large share of the risks; it's guesswork to pick the right labels to stock their shelves. While shops collect sales data, they do not understand much about the people who buy them. The items, which are paid for upfront by retailers, take a long time to arrive, from three weeks to as long as six months.
For Lift12, determining fashion trends is not just a top down process. Data seeps into every stage of each product's lifecycle, from design to manufacturing to sales.
The company eats data for breakfast. Its web crawlers fan out all over the web everyday to scrape data on fashion trends and pricing.
For now, these scrapers only scan websites of other fashion labels and retailers. In the future, however, the company could also sieve through web fashion publications and social networks like Pinterest, Twitter, and Instagram for consumer insights.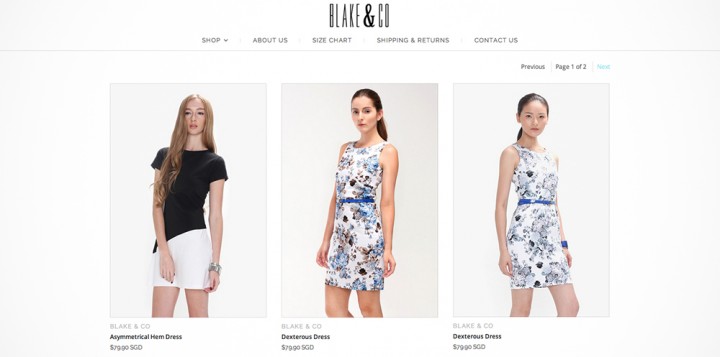 Data-driven, rapid design cycles
Once the data is collected, they are stored in a database and fed to Tableau, a business intelligence and data visualization software that Reis describes as "Excel on steroids".
The data has been useful as a starting point for Lift12 to determine the category split of its collections in terms of what percentage of the items should be dresses, tops, skirts, and so on. The team also gathers data on price points and spots color and pattern trends across geographies.
With that base established, designers get to work creating the collection based on the data, retrieved not just from their competitors but also from past sales – which for now are made purely through physical and online retail partners.
Once the design is completed, the specs are sent to the manufacturer, which then sends back samples for final adjustments and model shoots. The final order is then placed.
The entire process takes between five to six weeks, which works out to about eight collections a year – double what other fashion brands produce.
Wolf, designer and creative director at Lift12, says the fast cycles are achieved by working with manufacturing partners in the region who specialize in printing smaller order sizes very quickly.
Even their packing and shipping operations are optimized for e-commerce. Their clothes, for instance, are shipped in a see-through bag that allows quality control staff to quickly check for faults and scan the tags without unwrapping the piece.
While many fashion brands manage their inventory with crude  spreadsheets, Lift12 is supercharged with TradeGecko, a cloud-based inventory management system created by another Singapore startup which features sales analytics and integration with accounting web app Xero.
"It's common in fact for us to be working on concurrent collections; we run like a machine," he adds.
Fast cycles benefit retailers. Consumers are always on a lookout for fresh items, which makes the promise of quicker replenishments appealing.
It also means they gain the ability to learn faster with each iteration, benefiting from Lift12's intelligence about consumers. Overall, fast cycles mean less risk, potentially more sales, and quicker adaptation.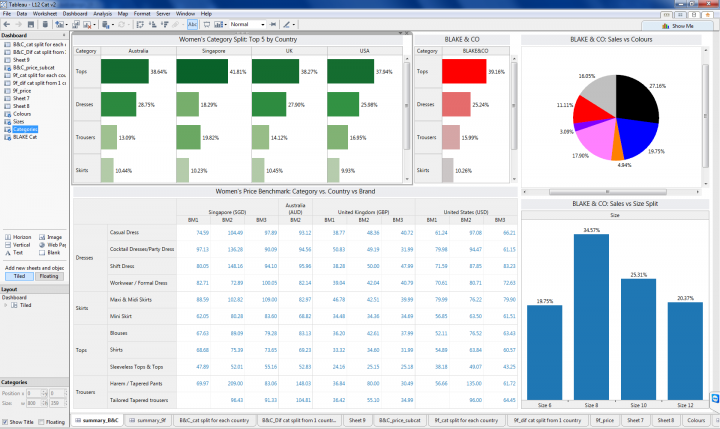 Top performer on Zalora
Reis worked at Zalora, a Rocket Internet fashion e-commerce venture, soon after it launched in March 2012. Involved with helping the company source suppliers for its drop shipping program, Reis brought on 9fountains – started by Wolf as a Threadless-style T-shirt company that sourced designs from a community.
The seeds for Lift12 were already sewn then: Reis had access to the numbers, which he fed to Wolf, the hungry creative mind with an upstart apparel brand. Eventually, 9fountains became one of the top performers on Zalora, even beating established brands like Nike and Adidas.
This intrigued them. Upon analyzing the data more deeply, they soon came to realize why 9fountain had done so well.
"It had a fast cycle. The items are always fresh, spotting new designs. Also, Zalora tends to give new products a boost, and that applies to e-commerce in general. It's one of the reasons why people keep coming back," says Reis.
The opportunity presented itself. There was a gap in the market for a brand that emphasizes value-for-money fashion priced just right – sometimes at the expense of margins – yet providing quality products and designs. While selling men's T-shirts was nice, they could extend the concept to female clothes too.
Reis then decided to quit Zalora and join Wolf to build his brand. Lift12 soon got its first big sale from major e-commerce site Flipkart in India, an effective success case in an investor pitch deck. In September last year, it raised US$500,000 from Silicon Straits, a Singapore-based investment firm, and another US$200,000 from angel investors.
James Chan, founder at Silicon Straits, says that he invested in the company because of the huge market: fashion is the second largest e-commerce category behind electronics. The team's analytical approach is also a draw.
"With Lift12, I see a team that has the potential and passion to drive innovation in fashion and tech in Asia…they've managed to attract some good talent to round out the team and align everyone to the vision," he says.
Step-by-step
The startup has aspirations beyond being a label: it wants to be the 21st Century version of Zara. To help them achieve this, Reis has taken away some lessons he learned from Rocket Internet:
"One thing they're good at is moving in phases. They can shift focal points very quickly, in one phase it would be about fixing operations, the next would be about marketing. They know when to switch, and which KPIs to measure."
He is taking the same approach with his new company. Phase one is about building confidence in the business model, establishing demand, and making a profit out of their current approach.
Wolf says that the results are promising; 90 percent of their meetings with retailers – which are hard to secure in the first place – have translated into sales. They're already generating revenue, and are on track to become profitable by the middle of the year. The founders did not reveal actual numbers.
In total, the company has a handful of retailers across Singapore, Hong Kong, Thailand, and Australia, a number they hope to expand to 20 or 30 by June.
The next phase is to focus more on building the Lift12 brand and getting their own customers instead of relying on retail partners all the time. That would involve enhancing their own e-commerce website where they can develop deeper relationships with customers.
Looking beyond that, physical retail is a possibility. The founders are looking to Bonobos and Warby Parker for inspiration – successful US fashion brands that are data-driven and e-commerce-first but eventually opened brick-and-mortar shopfronts.
The reasons are simple: customers who purchase products from a company across multiple channels have a higher life-time value. Also, physical retail stores serve as a marketing points for the brand as well as a gateway drug for consumers who are too risk-averse to shop online.
No matter how Lift12 evolves, data will still be central to the company's decision making. While it now relies on one employee to manage both warehousing and analytics, a priority for the startup is to expand its development and business intelligence team.
While there are much larger fashion brands out there with substantially more volume and sales, the team is not worried. Reis says:
It's harder for Zara and the incumbents to all of a sudden nail e-commerce. It's not in their roots. That's where we come in. We need to own more parts of the value chain, and we're working towards that.
(Editing by Paul Bischoff)

 Investor and want to find out more about Lift12? Check out its profile on Techlist and sign up or log in to start a conversation.