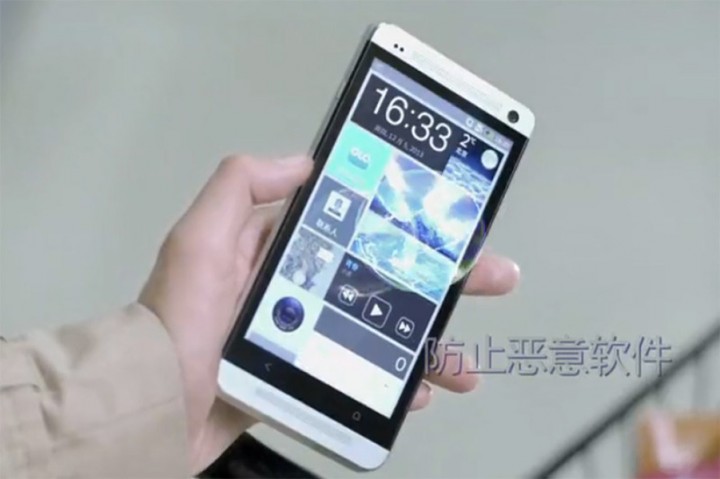 There are about 270 million active Android users in China right now, and Google's mobile OS has helped spur a huge boom in mobile commerce and social networking in the country. However, Chinese authorities have never been too pleased. That's because Android is made by an American company. An outsider. And so's iOS and Windows Phone.
Just as in the old PC days when China flirted with Linux (not that anything came of it), there's always been a sentiment that China needs to create its own mobile OS so as to reduce its reliance on US web giants. That's a step closer to reality this week with the launch of COS, which stands for China Operating System. The plan is that, a lot like Android, it will be picked up by phone-makers and TV companies and become the country's top mobile ecosystem. Of course, one step is still a thousand miles short of commercial success.
COS is the work, Engadget notes, of the Institute of Software at the Chinese Academy of Sciences (ISCAS) and the Chinese government. Judging from some of the demo images that Engadget unearthed, struggling Taiwanese phone brand HTC (TPE:2498) is involved too, with COS being show running smoothly on a HTC One phone (pictured above) and that HTC tablet that no-one remembers or bought. Remember those whispers back in August last year that HTC was working on a China-specific mobile OS? It would appear COS is that secret project.
COS is a Linux-based OS. As you can see in the demo video below, it's quite good-looking and very reminiscent of Android.
Past failures
China has tried this before. State-owned telco China Mobile tried a radical fork of Android called OPhone in 2009, just when smartphones first took off in China and China Mobile was desperate to fight back against China Unicom's iPhone deal. It got some big-name phones, but developers never joined in. By the end of 2010, OPhone was dead.
E-commerce titan Alibaba had another go in 2011, and that looked more promising. But by the time a decent, well-known phone brand decided to make an Aliyun-powered phone – in September 2012 – Google had caught wind that parts of Aliyun might be based on Android. That meant Acer could not launch that phone. Amid high drama on launch day, Google pressured Acer to choose between working with Android or using Aliyun. Acer, of course, scrapped its launch of the phone running Alibaba's OS.
Aliyun is now on the company's smart TVs – something that COS is aiming at as well, as seen in the image above – but Alibaba's seems all but dead on mobile.
Odds stacked against it
The fate of COS depends on persuading decent phone brands to make its Linux-based phone, and getting app developers to port their Android apps to the new OS. If those don't gel together, it's never going to take off.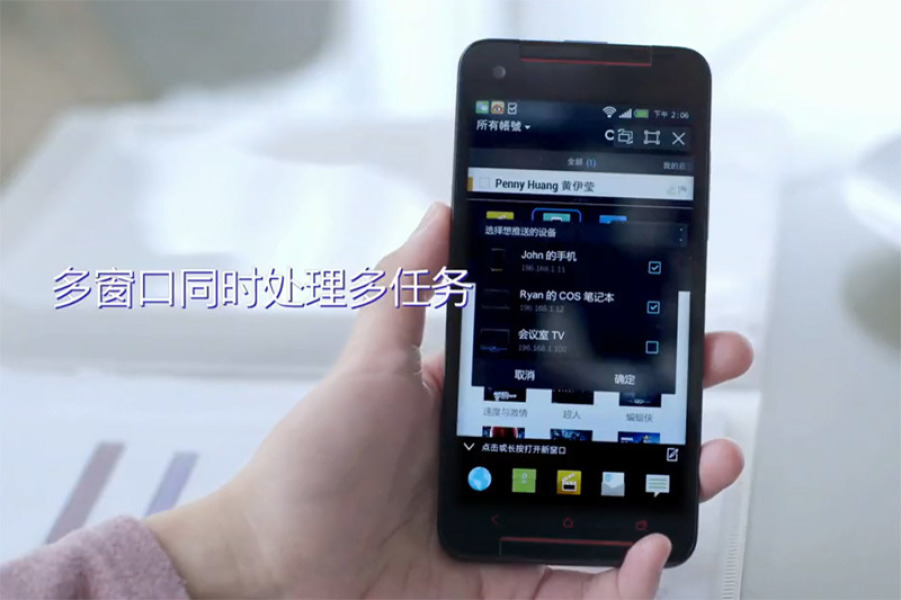 And if HTC thinks it can stop its decline by taking up COS in China, it's even more deluded and bonkers than its ad campaign with Robert Downey Jr would suggest.
COS is currently trending on Sina Weibo with over 150,000 people discussing it. But not everyone in China is bowled over by the idea. One Weibo user jokes that COS stands for "Copy Other System".
(Source: Engadget)
(Editing by Josh Horwitz)