This afternoon, China's e-commerce giant Alibaba has confirmed the existence of its own mobile operating system, the "Aliyun OS." It will launch at the end of this month on a K-Touch W700 phone.
Alibaba also reveals that the Aliyun OS will make its way onto other phones – and even tablets – later this year. It looks like a challenger to Google's Android and Apple's iOS, which are both increasingly popular in China.
We've reported on leaks of this over the past few weeks – first seeing some screenshots, and then getting a peek at the handset too.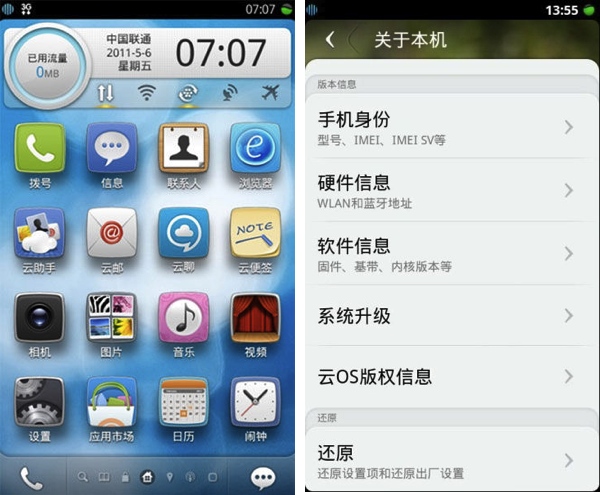 In the press release Alibaba emphasizes how this has essentially been three years in the making, after first establishing its AliCloud division. The Aliyun OS will utilize those cloud-computing services for many core functions, such as email, maps, GPS, back-ups, contacts, SMS storage, photos, and notes.
Wang Jian (pictured top), president of Alibaba Cloud Computing, launched the mobile OS at a press conference in Beijing this afternoon. He said:
Mobile users want a more open and convenient mobile OS, one that allows them to truly enjoy all that the Internet has to offer right in the palm of their hand, and the cloud OS, with its use of cloud-based applications, will provide that.
How will Aliyun work for app developers? Alibaba explains:
Third-party developers can opt to either develop cloud apps over their own servers or choose to use AliCloud's infrastructure and open platform services at a low cost and quickly develop their businesses.
Alibaba is also stressing how its mobile OS will support mobile-optimized web apps, in contrast to Apple's emphasis on downloading apps via iTunes.
Here's the full press release: