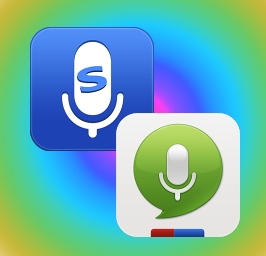 When you have a mobile voice assistant – like Apple's Siri or Google Now – you don't need to do anything so laborious as visit a search engine homepage and tap in some words. Chinese search engines don't want to be left behind by this new tech, and so both Baidu (NASDAQ:BIDU) and Sogou this month launched their own Siri-like efforts.
The two apps – Baidu Voice Assistant and Sogou Voice Assistant – are for Android only, and allow smartphone owners to question and converse with the service in a natural, conversational way. The apps then offer up searches for anything from weather to songs, and get fast answers on things like calculations and friends' phone numbers.
Baidu Voice Assistant launched yesterday, chasing a few weeks after the debut of the new app from Sohu-run (NASDAQ:SOHU) Sogou. Baidu is the top search engine in China, and Sogou is the third-largest with a more marginal 7.83 percent market share.
In terms of the UI, both apps look more like Google Now than Apple's own creation, with the running theme of cards holding the information you're looking for. By talking to the voice assistants and saying "Beijing weather," this is what's shown by Baidu (left) and Sogou (right):
Then, asking for "Jay Chou songs," the two search giants bring up a handy mini-player that's connected to their own music-streaming services (again Baidu is on the left):
On a lighter note, both of the new apps will tell you a joke if asked.
Other rivals in this Chinese voice assistant field include the specialist firm iFlyTek, in which China Mobile recently bought a 15 percent stake.
Check out these apps in Google Play: here's Baidu's, and this is Sogou's.
[Source: Tech2IPO – article in Chinese]