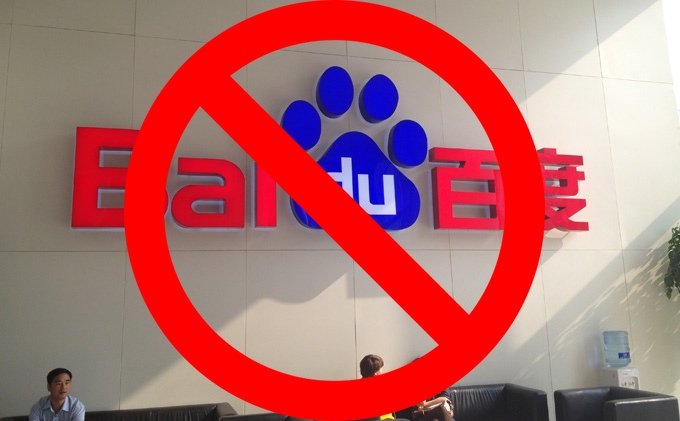 China's leading search engine, Baidu (NASDAQ:BIDU), is not getting any Thai hospitality right now. A number of Thai netizens are not happy that certain computer stores have pre-installed Baidu's Antivirus software onto their Windows machines, which are later sold to customers. The program, in turn, installs the Hao123 toolbar – created by Baidu – onto the web browser.
An unhappy customer took to Pantip, a popular web forum in Thailand, to dissuade others from installing Baidu programs as they can slow down your computer, he claims. There are accusations that Baidu works with computer stores to pre-install the program bundle so that Baidu can gain new users in the country – and at the same time those stores make money from the deal.
There are many online posts in Thai about how to uninstall the Baidu-made program. Here are at least 20 complaints about Baidu on Pantip with hundreds of follow-up posts. Some are calling for an effective "boycott" of Baidu's apps.
(See: China's Baidu hiring in Thailand ahead of search engine expansion)
Road bumps in new market
Dissatisfied Thai netizens have also taken to the Baidu Thailand Facebook page to complain, where some allege their critical messages were deleted. Baidu's partner in Thailand, Flashfly, has also been criticized online for promoting the Baidu software.
UPDATE: Baidu has provided Tech in Asia with the following statement:
Baidu follows standard industry practices in distributing our software installer packages. In the past, some of our local partners used aggressive bundling techniques, and we discontinued our relationship with those particular partners. We definitely want all of our Thailand users to have an enjoyable experience with Baidu's products. To that end, we're working hard to make sure that nobody is impacted by aggressive bundling in the future.

For any of our users who are experiencing technical problems with Baidu Antivirus, Baidu PC Faster or Baidu Spark Browser, we welcome them to provide feedback on our official product pages at http://antivirus.baidu.com, http://www.pcfaster.com and http://en.browser.baidu.com
Baidu entered Thailand in 2012. While its search engine doesn't operate in the country, the company runs a variety of web products and PC and mobile apps localized for Thai consumers. They are: Baidu PC Faster (PC performance optimization software), Baidu Antivirus, Spark Browser (Windows PC), Hao123 web directory, PhotoWonder (mobile photo-sharing app) and Du Battery Saver (for Android).
This is not the first time that Baidu has been hit by a backlash in Thailand. A couple of years ago, Blognone, a reputable IT site in Thailand, ran an article about how the Baidu PC Faster app created some technical issues with computers that it's installed on. Baidu issued a statement saying that the company was aware of the issue – relating to the Peer Networking Grouping function – and updated the app so that the feature could be turned off if not needed.