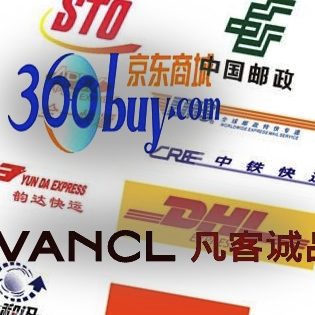 When a Chinese consumer buys something on one of China's very numerous B2C e-commerce sites, the item in question is whisked off by a private express delivery company, zooming the product from one city to another in a van, and than stuffed onto – usually – an electric scooter for the final to-the-door delivery. But two of China's top e-tailers, 360Buy and Vancl, look ready to upset that system by starting up their own express delivery companies.
According to Chinese media citing industry insiders, electronics site 360Buy and fashion-oriented Vancl have applied for the necessary business licenses to enter the logistics sector and could well be granted permission to do so next month. After that, in a strategic need for speed, their own trucks, e-bikes, and deliverymen would do the final logistical leg of a purchased item's journey. According to QQ Tech, China's mostly online shopping focused express delivery sector was worth 1.04 billion BMB (US$163.4 million) in the first quarter of 2012 alone, and so it will blow away the 2011 full-year market value of 3.67 billion ($576.6 million). With e-commerce in China set to expand to generate 18 trillion RMB ($2.8 trillion) in revenue in 2015, there's still room for courier companies to grow in unison.
But in good news for the private courier sector, market leader Alibaba – which runs Taobao and Tmall – has reaffirmed its backing of its delivery partners and the ecosystem as a whole. The company renewed its partnerships with nine Chinese logistics firms last month, including the likes of SF Express, and EMS. When I heard Alibaba's Jack Ma give a speech in his native Hangzhou last year, he spoke in depth about how competition is good for society, raising quality and lowering prices. He also singled out state-run China Post for mockery, pointing out how the new business culture brought about by e-commerce had shaken up the dinosaurs, and spurred a huge new boost in employment and business opportunities at courier companies.
360Buy and Vancl – and perhaps some other e-tailing companies who might make the same in-house delivery move – might argue that the sector, with its often ramshackle vans and duct-taped e-bikes (pictured left), is ripe for pumping in some professionalism, perhaps with companies like UPS or DHL in mind.
Of course, this business switcheroo can go two ways. Indeed, on May 31st, SF Express launched its own e-commerce site that uses its own resources to get products into customer's hands.
And so there's likely a battle ahead in China as the formerly complementary logistics and e-commerce sectors turn competitive on one another.
[Source: QQ Tech – article in Chinese]