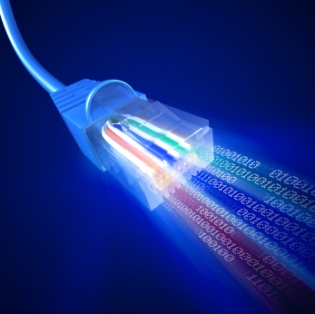 Are you ready to gaze into the future? OK, are you ready to gaze into the future as predicted by China's Ministry of Industry and Information Technology? If so, look no further than the Ministry's internet development guidelines, which lay out goals for what MIIT wants (and expects) the internet in China to look like in 2015.
MIIT expects China to have more than 800 million net users by 2015, a massive goal but not an unattainable one given the incredible rate of growth (China is currently well past 500 million and creeping towards 600 million total net users). That's especially great news for e-commerce companies; MIIT expects that industry to take in 18 trillion RMB ($2.8 trillion) in 2015. Jobs in the internet industry will break 2.3 million, and here's the best news of all: most internet users will be accessing the web via 20 Mbps connections!
That sure sounds attractive to me, puttering around on my faster-than-average 4 Mbps connection here in 2012. Of course, turning this futuristic internet utopia into a reality is going to take some doing, especially when it comes to internet speed. Chinese ISPs have encountered numerous setbacks in their attempts to implement better internet infrastructure and raise connection speeds, and the addition of hundreds of millions of new users over the next few years isn't going to make that job any easier.
Still, let's wait until 2015 to be bitterly disappointed. For now, bask in the warm glow of China's future internet utopia where the connections are fast and the money is flowing freely (even if everything's still censored).
[China News Agency via Sina Tech, Image Source]