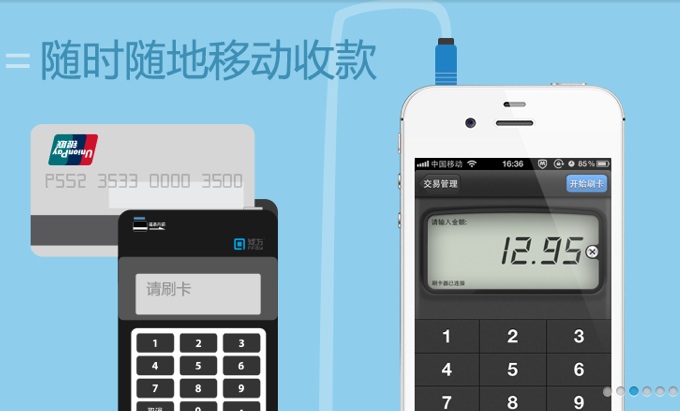 Lots of services are battling to be China's equivalent of Square, the smartphone add-on that allows anyone to accept credit card payments. Prime among these is Qianfang, which has received an undisclosed amount of series A funding from Sequoia Capital.
Qianfang's hardware is the QPOS (pictured above), which is not quite so minimalist as Square, as it features a keypad and LCD screen that makes it look more like the PIN-entry device familiar to consumers from every Chinese store. It supports Android, iOS, or Windows Phone devices. That's all backed up by the company's own QFPay e-payments platform.
The QPOS hardware costs just 699 RMB (US$111) to buy, and Qianfang says that it has over 10,000 business/retail users so far. It takes 1 percent of every transaction made on its platform.
The Sequoia-backed startup faces a lot of rivals in the country. Aside from the nation's biggest e-payment platform, Alipay, already accepting QR and barcode payments and recently turning into a digital wallet, Qianfang has other startup competition from the likes of Lakala and iBoxPay.
Elsewhere in Asia we've seen action from Swiff and PayPal Here.
(Sources: Marbridge Daily and Sohu IT)