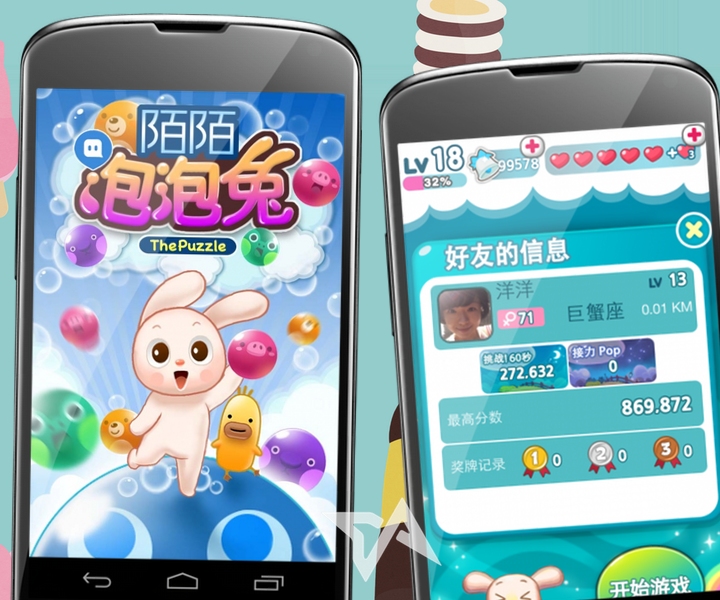 Chinese dating app Momo is the country's biggest flirting app with over 50 million users. Now its users have one more way to bond with someone who takes their fancy – by playing an online game together.
The Momo app has just added social gaming integration, and according to the Chinese Sina Tech portal, one game is already ready to roll in the form of Momo Rabbit Run (our translation), which is made in concert with the Korean Com2US (078340:KS) studio. Com2US specializes in casual games, and has also created games for the messaging app.
We've contacted the Momo team to ask how it'll make money from this new social gaming initiative, and we'll update if we hear back. Momo Rabbit Run is ready for Android, with an iOS version to follow. Users of the dating app will also be able to find new people via the integrated games, so you might find the love of your life while whacking away at virtual frogs on your phone screen. Or you'll just end up spending money trying to impress someone over a meaningless game.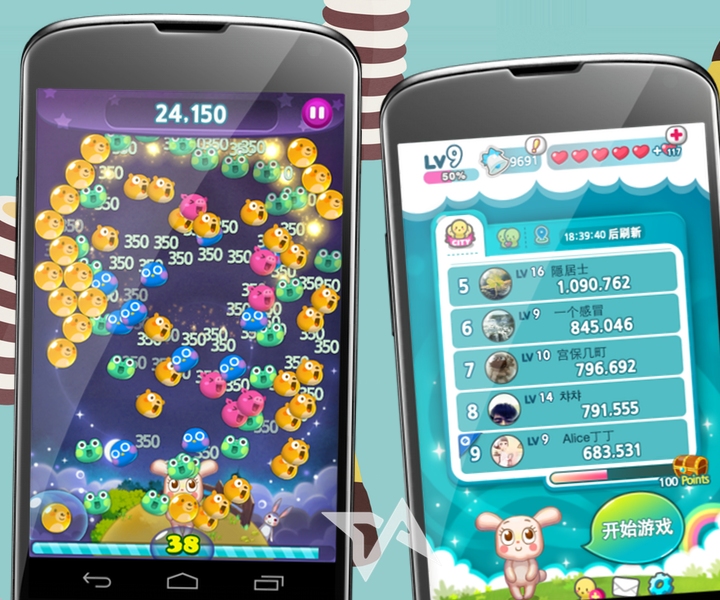 Momo is following in the footsteps of the massive messaging app WeChat, which added gaming integration earlier this summer.
(Source: Sina Tech; via Technode; further screenshots from CNbeta)
(Editing by Paul Bischoff)