(Updated on June 21st: The Com2Us representative has since updated us that the 28 million user number is not only from the Hub, but it is from the company's overall user number.)
Well known Korean game developer Com2Us (078340:KS) recently released three new games for the iOS and Android platforms in the form of Defense Technica (iOS, Android to come soon), Golf Star (iOS and Android), and Brave Heroes (Android, iOS coming soon). I gave the latter two games a try and found them to be nice distractions in my leisure time.
To first get acquainted better with the Korean gaming company, I spoke with a Com2Us representative. He says that since being founded in 1998, Com2Us has built over 80 smartphone titles where most of its revenue comes from in-app purchases.
Com2Us' most successful titles are Tower Defense and Tiny Farm. If you're familiar with the latter game, that's because Tiny Farm is indeed quite popular globally thanks to its tie-up with the social gaming centers inside chat apps KakaoTalk and Line. The company plans to release at least one game globally every month starting from this month. How many downloads does each globally released game usually get? The representative says two million downloads per week.
When it comes to user numbers, it is revealed to us that Com2Us has 4.8 million daily active users and 28 million monthly active users on average. During peak months, monthly active users can spike up to 35 million.
3 new games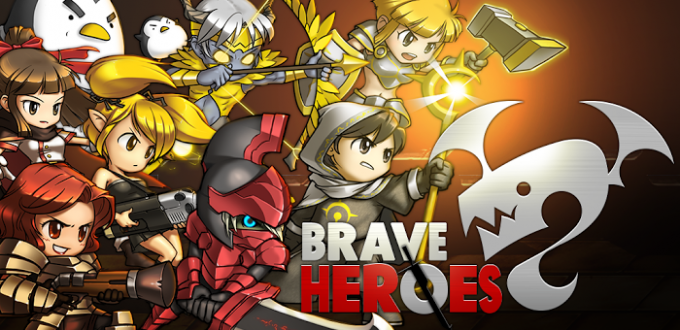 Golf Star is pretty big as an app package – 456MB for Android – so with this size you can expect to see cool 3D graphics of the golf courses, but I guess you'd have to make sure that your device's hardware is up for the challenge. Golf Star lets you train your character by levelling up their skills or by using better equipment. The game also offers social features for you to battle it out with other players online. One thing that I spotted is that the game has limited lives so it limits how long you get to play it in one time, and that the game only works in online mode.
On the other hand, you can play Brave Heroes as long as you want. It is a simple side-scrolling RPG game where you need to clear out stages after stages while levelling up your characters. There are 30 playable characters to be collected and used inside the game.
Defense Technica is a 3D tower defense game (screenshots below), and is available on lite and premium versions. The two other games seem to be earning money through in-app purchases as they are free to download. In the near future, Com2Us plans to release its Heroes War game globally. It has so far gained popularity in native South Korea. Hopefully it will receive a good reception abroad, especially in Southeast Asia, where the company is targeting a lot of growth.
| | |
| --- | --- |
| | |
| | |