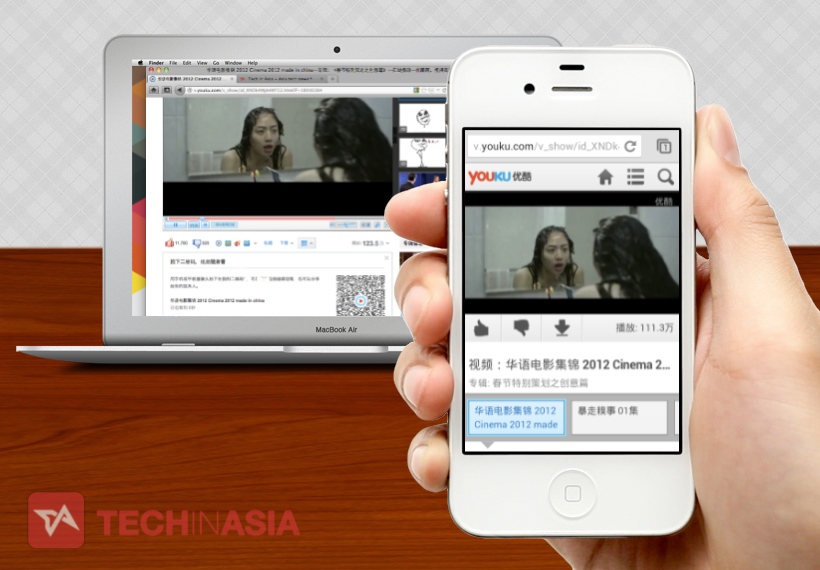 When the hotly-anticipated third season of Sherlock returned to screens last week, there were only two places in the world where you could watch it on the same day, legally and for free: in the UK on the BBC, and in China on Youku (NYSE:YOKU), the country's top video-streaming site.
China's video sites are – like in most other sectors of the Chinese tech scene – fighting hard and spending big to gain market share right now. Aside from Youku, the most well known video site, web giants like Baidu (NASDAQ:BIDU) (with iQiyi and PPS), Tencent (HKG:0700), and Sohu (NASDAQ:SOHU) are looking to quality movies and TV shows as a way of bringing in new users.
This new infographic, put together by the Go-Globe team, shows just what a massive business it is. China now has 450 million online video viewers who collectively spend 5.7 billion hours per month watching stuff. There will be an estimated 700 million viewers by 2016. 76.3 percent of surveyed users say they prefer online videos over China's very dour and propaganda-filled state television.
Here's the full infographic with more facts and stats:

(Infographic from Go-Globe)
For more fun graphics like this one, check out previous entries in our infographic series.
---
(Editing by Josh Horwitz)