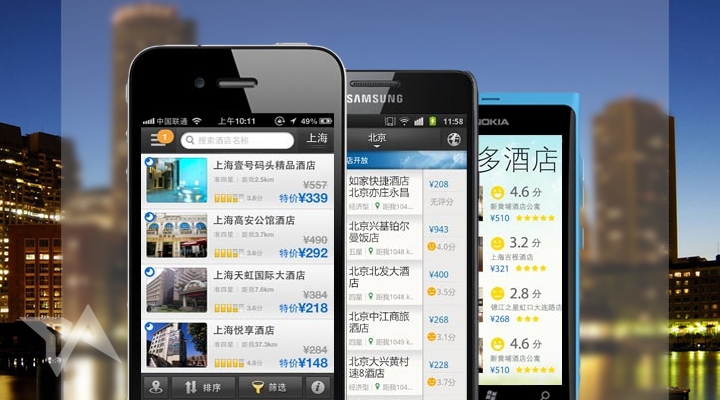 Chinese e-commerce company JD – the closest rival to Alibaba's Tmall in China – has acquired a startup company to boost its travel offerings. The deal, for an undisclosed sum, sees JD snap up Hotelvp, according to Donews. Hotelvp makes an app (pictured above) for iOS, Android, and Windows Phone for finding last-minute hotel deals.
The Amazon-like JD already covers online hotel booking, as well as flight tickets, car hiring, package tours, and train tickets. JD, formerly called 360Buy, first launched its online hotel offerings in February 2012.
Hotelvp launched in 2011, and later raised $4 million in series A funding. It was founded by a bunch of executives from Newegg China who already have plenty of experience in China's cut-throat e-commerce industry.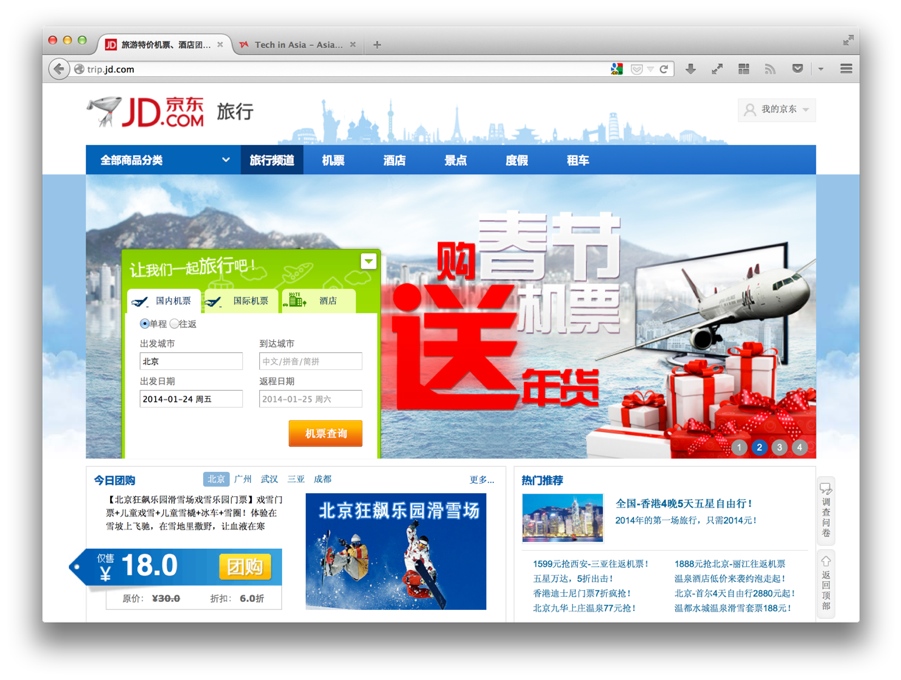 As well as last-minute hotel deals, Hotelvp lets users book hotels at any time, and has 3,000 hotels listed. It's not clear if Hotelvp will be rebranded and subsumed into JD's line-up at trip.jd.com.
Hotelvp is one of numerous mobile-only hotel booking services created by startups in China. Other notable ones include Bluerun Ventures-backed Bingdian and Innovaton Works-invested Hotel Finder.
(Source: Donews, via Technode)
(Editing by Josh Horwitz)