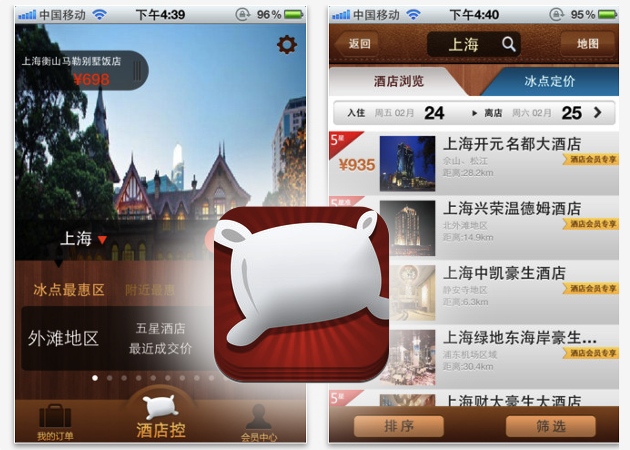 The makers of the BingDian Hotels app, which we looked at earlier this year shortly after it launched, has checked-in some series A funding. The round was led by California-based Bluerun Ventures, which also has an office in Shanghai and has invested in some other hot Chinese mobile startups such as the karaoke app Changba and the Pinterest-like Meilishuo.
It hasn't been revealed precisely how much Bluerun put into BingDian with this investment, but Technode reports it to be a "multi-million US dollar" round.
In China's very mature online travel market, BingDian is one of a number of mobile-only startups aiming to disrupt the homegrown industry leaders, Ctrip (NASDAQ:CTRP) and eLong (NASDAQ:LONG). That puts it right up against other new apps like the Innovation Works-backed Hotel Finder. BingDian says it has seen half a million downloads of its iOS app in the first 150 days after launching in March this year.
But BingDian has a bit of a twist, as it claims to help hotel chains to offer discounts and benefits to loyal customers whilst still allowing them to book via the app. In theory, that makes it into a more attractive platform for major hotel brands. BingDian's partners run the gamut from cheap business hotels like Hanting and FX right up to top-notch chains like Hyatt and Shangri-La. Plus, the app has auctions for some rooms, rather like with the American travel booking site Priceline.
Prior to this series A funding, BingDian and taken in two rounds of seed funding. Currently its service is only accessible via the iPhone app, and its Android counterpart has still not materialized but is said to be in development.
Check out the BingDian app on its homepage.
[Source: Technode Chinese]