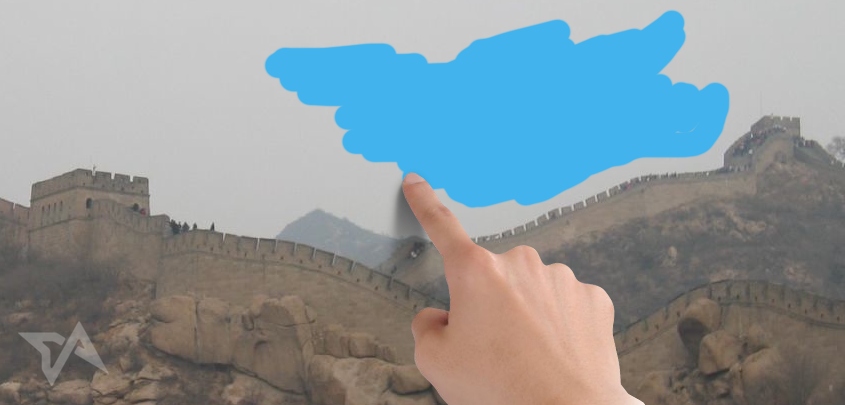 Earth Hour is on March 29. It's an annual awareness-raising event in which people turn off their lights for an hour. To get more people in China to take part, Earth Hour organizer the World Wide Fund for Nature (WWF) has come out with the new Blue Sky iPhone app.
The app encourages Chinese people to snap a photo with a pollution filled skyscape (an easy task), and then use the app to turn the sky a smog-less baby blue. The OgilvyOne team in Beijing tells us they created the app for free for WWF as it's a topic they feel passionate about (update: corrected which team made the app).
(See: No, Beijing residents are NOT watching fake sunrises on giant TVs because of pollution)
I gave it a try using a pollution-mared photo. The blue effect in the end was a bit excessive, but it's meant to be about raising awareness, not serving as a free photo-tweaking app.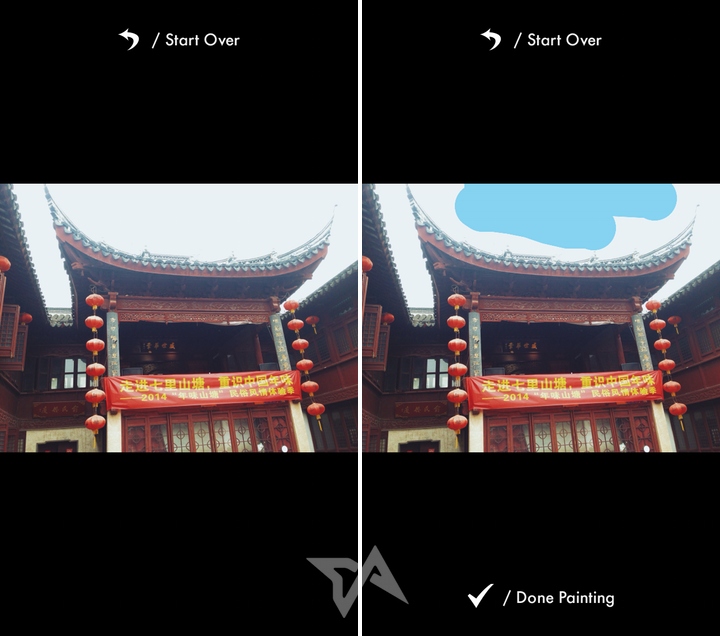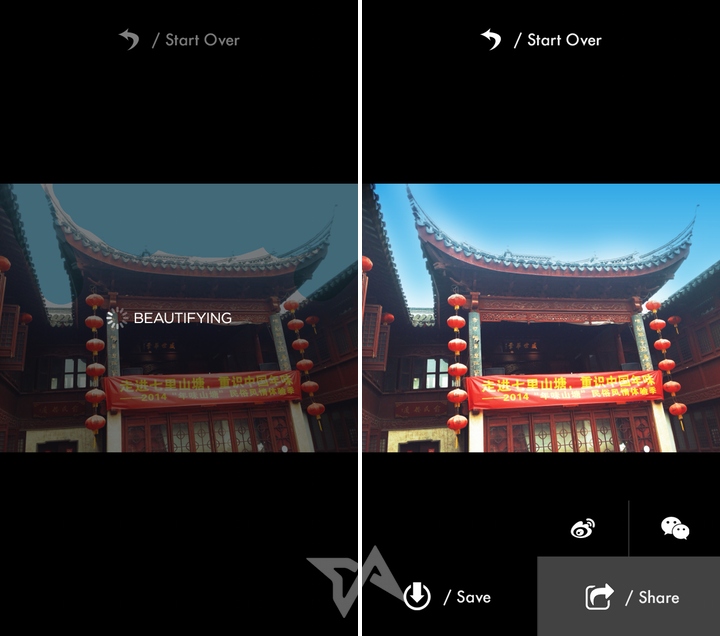 The digitally enhanced photos – the 'before' and 'after' stitched together – can be shared to WeChat or Sina Weibo. After doing that, the app's users are encouraged to sign their name in support of reducing pollution: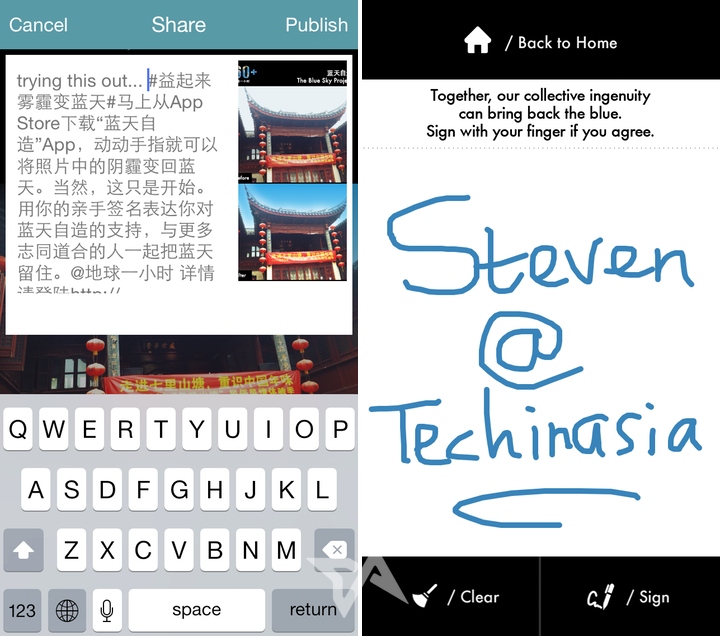 Of course, this will have zero impact on pollution unless people take actual action in some way, like using less energy or consuming fewer things. That's why Earth Hour is a chance to stop and think about just how much of everything we use up. Earth Hour starts at 8:30pm (all time zones) on Saturday.
The WWF Blue Sky app supports English and Chinese; it's free for iOS.