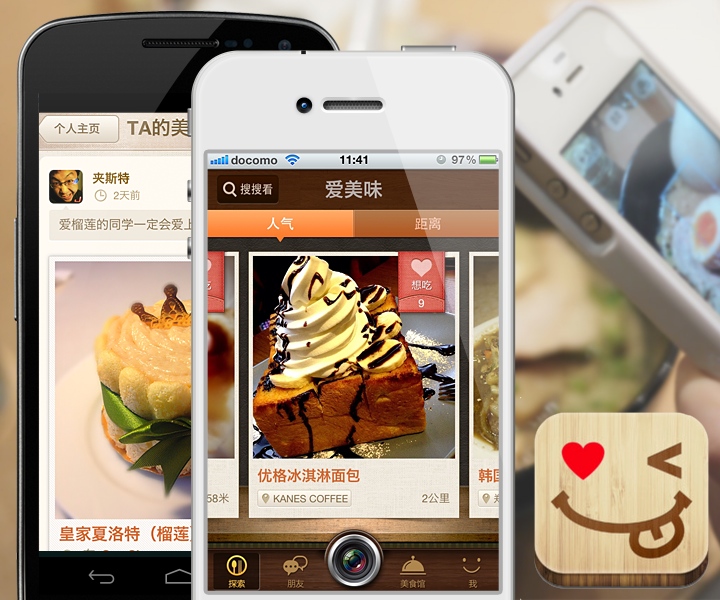 Call us gluttons, but we love food and foodie apps. And there's certainly no shortage of either those things in China. One such app is AiMeiWei. Literally meaning "love delicious food" in Chinese, AiMeiWei has just revealed that it has secured $2 million in funding to fuel the growth of its Foodspotting-style social app for Android and iPhone.
While this was divulged only today to Chinese tech blog 36Kr, AiMeiWei actually pocketed the money last summer. The series A round was led by ABC Capital, with participation from Gobi Ventures and the Shanghai University Entrepreneurship Fund (EFG).
As with rival apps like Burpple and Ricebook, AiMeiWei lets users upload and prettify their food snaps and review restaurants. With all this user-generated content, the app is also useful for finding places nearby at which to eat.
With well over a million users in 2011 a short while after it launched, AiMeiWei was quickly off to a good start, but it'll be hard to stand out against strong local competition that even includes the Groupon-meets-Yelp site Dianping.
(Source: 36Kr – article in Chinese)