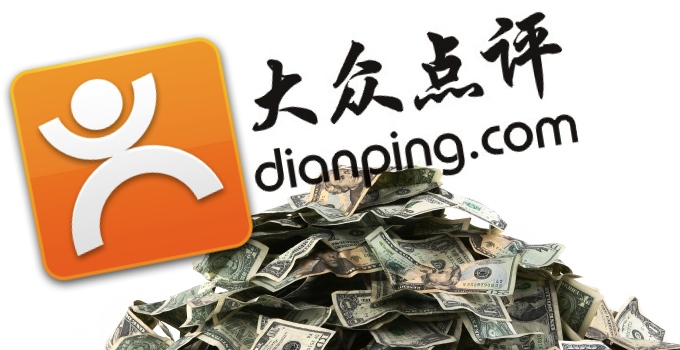 The Chinese Yelp-like site Dianping has once again hit the jackpot, pulling in, it has announced, "over $60 million" in series D funding. It's less than the company's third round of $100 million in April of last year, but it's still a huge boost as the city directory site also has a growing daily deals business – and that's a very fragmented market that relies on heavy ad spending.
The new Dianping funding news was tweeted out by the company on its own Weibo page (see it here). Dianping says it will use the new round to focus on its mobile business, as well as general biz development.
In its previous round, those who took part were Trust Bridge Partners, Sequoia Capital, Qiming Ventures, and Lightspeed Venture Partners. It's not known exactly who led this newest round, but we've reached out to Dianping HQ to see if they can comment on that. [UPDATE: nope].
Just yesterday we looked at the latest stats for China's daily deals industry and saw that Dianping has grown to become the nation's fourth-largest group buy site in terms of market share. It took 8.3 percent of revenue in the sector in 2012 Q2. Dianping has been already pushing its mobile commerce, and recently revealed what its Android and iPhone users were buying.
Last year we chatted with Dianping's VC, Michael Jiang, at an event in Beijing. You might like to see that video here.