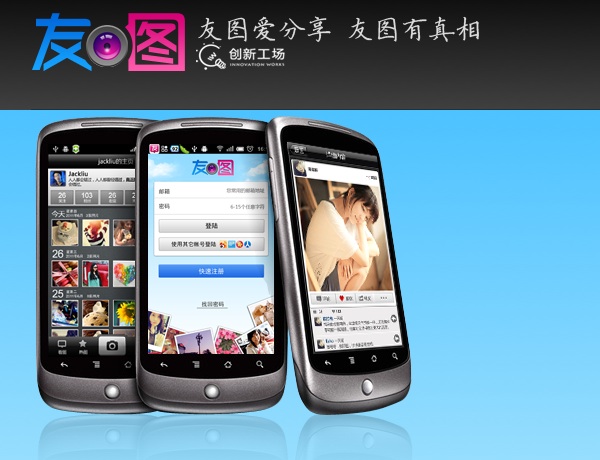 Baidu (NASDAQ:BIDU), China's search giant, has just announced its acquisition of a small, Innovation Works-backed start-up called PhotoWonder. It produces an Instagram-like app and social network for iPhone and Android called PhotoSola (pictured above) which has the usual array of photo filters. It also has a stand-alone image-editing mobile app called PhotoWonder.
With this acquisition, "PhotoWonder's product, technology, team members and other resources will be integrated into Baidu," says the press release, issued minutes ago. It was not revealed how much Baidu paid, or how many users PhotoSola has.
We recently included PhotoSola in a list of five excellent Chinese-made photo-sharing apps, and I've been using it on Android for a few months. It remains to be seen how it'll be integrated more with Baidu. The mostly likely first step is for it to add Baidu third-party login/signup support.
Baidu has been busy this year adding to its mobile firepower, with a web-based Android app catalog, browser-based Maps, and of course an entire Android-powered mobile OS called Baidu Yi.
Baidu's GM of corporate development, Tang He-song, added:
Baidu hopes that through future investments and acquisitions, it will go on to support more products like PhotoWonder, products that are in line with the overall development of the Internet industry, possess an accurate grasp of user needs and is powered by a highly innovative team of talents. We believe that by doing so, we can help such products realize greater growth potentials on the Internet.
Check out the PhotoSola app on its homepage.