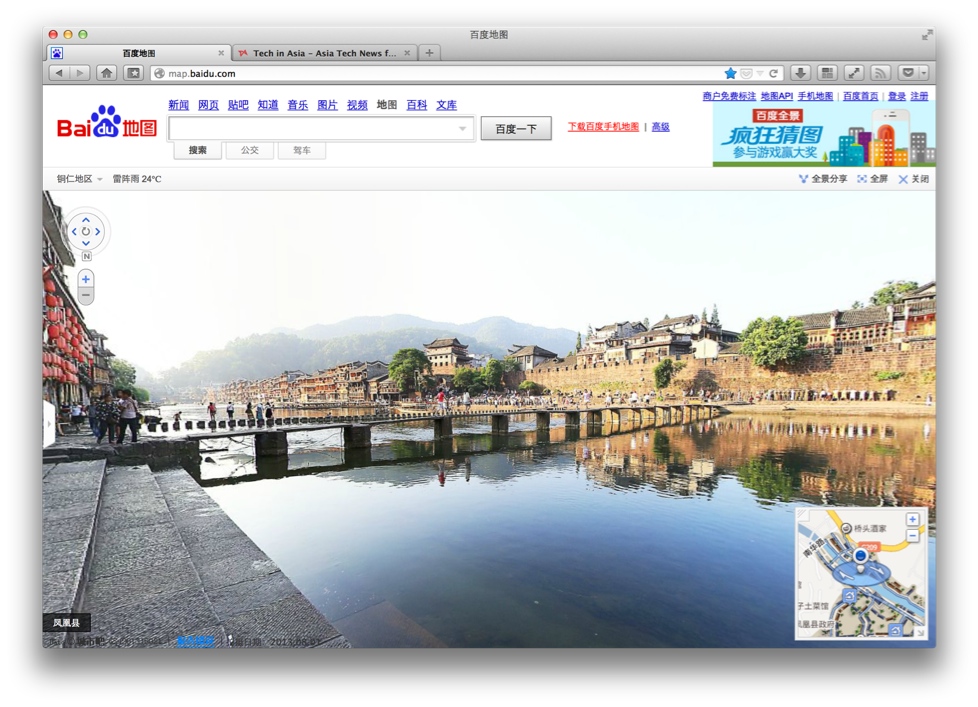 Baidu (NASDAQ:BIDU), China's top search engine, mentioned yesterday that it has 200 million daily active users this month on its Baidu Maps service. Now all those people have a new feature to look at in the form of Baidu's version of Google Street View.
Called Baidu Total View, it now covers parts of three cities in China – Shenyang, Wuxi, and Fenghuang (pictured above; click here to view) – and it's now also available to developers via an API.
It's a lot like what you'd see in Google StreetView in the US, except there are no gun-carrying loons and there's a lot more jay-walking. Here's downtown Wuxi: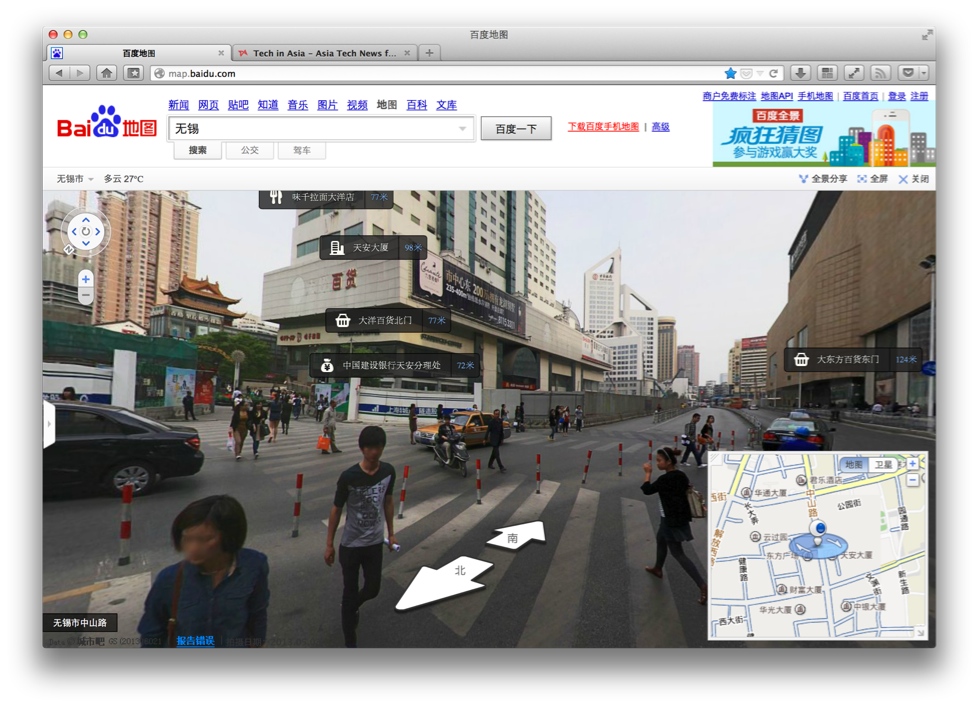 Google Street View first rolled out its iconic camera cars in 2007, so Baidu is quite behind the ball on this. But perhaps the Chinese web giant has realised that useful stuff like online maps are vital to its mobile strategy going forward.
Google Street View is not available in mainland China (and likely never will be), where authorities keep a close hold on offline and online maps as a national security concern.
(Via TheNextWeb)
(Editing by Anh-Minh Do)