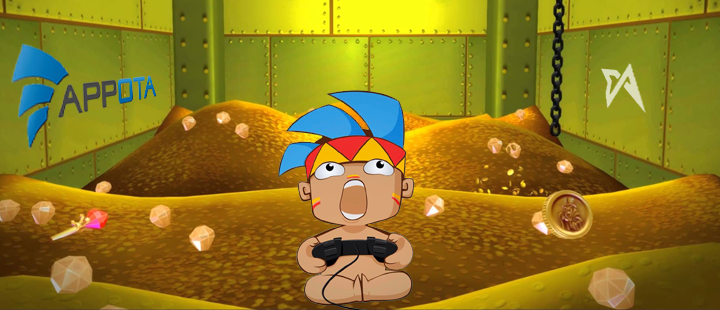 Appota, one of Vietnam's most promising mobile startups, has just raised an undisclosed series B funding with two investors from Japan and Singapore. This will mark a new chapter in the startup, which has up to now been mainly targeted at the domestic Vietnamese market. The new round of funding will go not only to expanding Appota's interests at home but also targeting a more global market.
For those not in the know, Appota specializes in mobile content delivery through its platform. It is also a graduate of the Founder's Institute program based in Hanoi. The platform serves up apps via developers who use its SDK and then delivers the content and apps to customers who download its third party app store. It has grown in the media space by creating Gamehub.vn, which is focused on gaming news media.
Appota quietly invested considerable energy into a social platform for gamers called onClan, which will also be a part of its initiative to go global. In total, Appota has five platforms which serve content, games, and more.

(See: Will Appota and VNG go head-to-head in 2014?)
The funding news also underlines a promising moment for startups in Vietnam. Generally, the focus for Vietnam's startups has long been ecommerce and gaming, with large players like Vat Gia, VNG, Rocket Internet, and Vingroup in the field. But Appota's latest funding shows the mobile startup's potential in Vietnam.
Granted, Appota has strong links to gaming content, but the blend still reveals new potential for monetization and access to new users beyond web games and ecommerce. Appota reported a few months ago that it now makes monthly revenues equal to what it was making quarterly. And it is one of many growing startups in the mobile space able to monetize on Vietnam's growing smartphone population.
(Bonus: We'll be hosting at Appota's founder and CEO Do Tuan Anh in Hanoi at the Tech In Asia Meetup on April 22nd. Sign up now to get a chance to chat about the latest news.)